This week is Chocolate Week and with the weather having turned considerably colder, what better way to celebrate it than with a lovely warming cake with beautiful Autumnal flavours.  This Vegan Beetroot & Ginger Chocolate Cake uses lovely seasonal beetroots which are great this time of year combined with a warming hint of ground ginger!  Beetroot and chocolate are such a fab combination and the gentle warm kick from the ginger ties it all together!  The best filling for this is a rich chocolate buttercream and a dark sweet cherry jam – yep cherries, ginger & beetroot – YUM!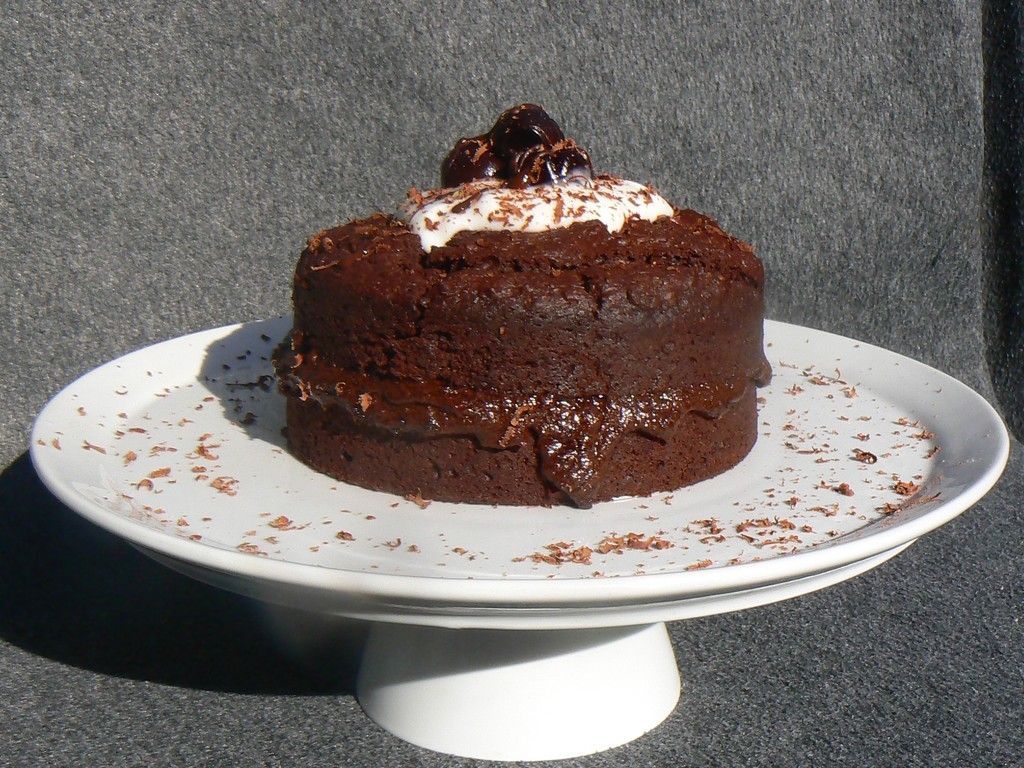 We are all suffering with the first snuffles of the season, so its a quiet weekend for us because as every asthmatic knows, wheezy lungs and Autumn snuffles do not mix!  In these situations its hard for my poor lungs as they object violently to both aerosol steroid inhalers and the dry powder ones.  For the rest of the year the anti-histamines are enough to keep them happy but colds are a bit more of a struggle!  So the scarf is out to warm the air up slightly before it gets to my lungs and there is lots of hot honey & lemon being drunk to soothe my throat.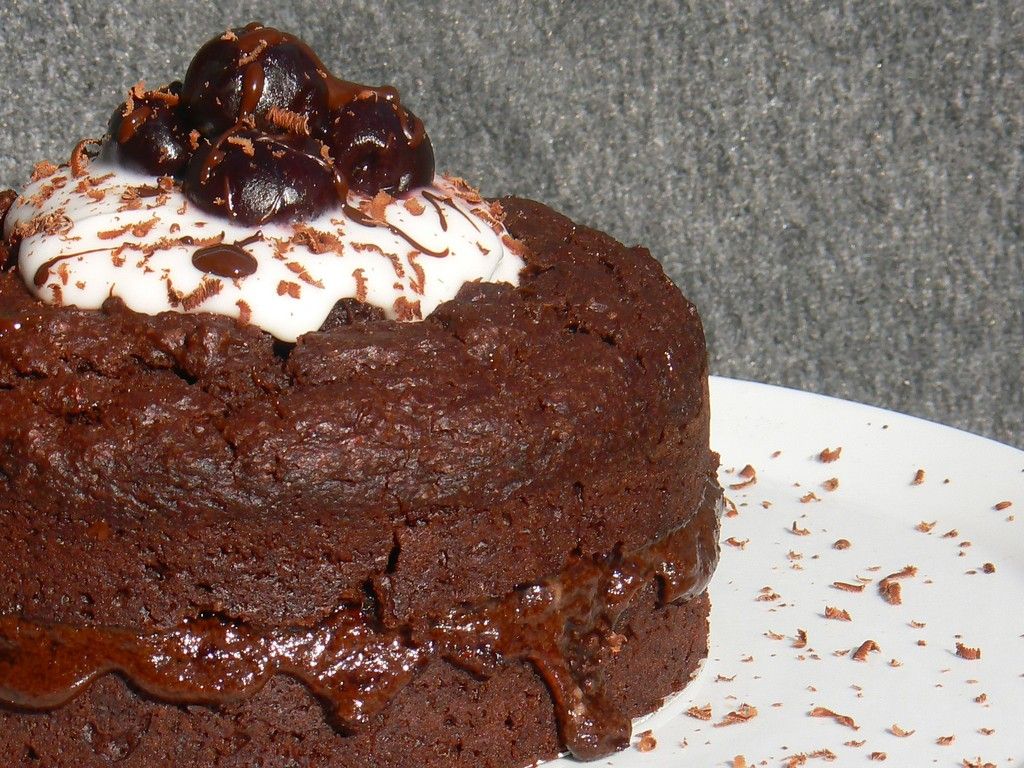 Thanks to the beetroot, this cake is moist and gooey and everything you want on a cold Autumn day with a nice hot cup of tea!  Although there is a *slight* discussion going on here whether or not the soft cake or crunchy brownie-like top is the best bit… obviously as I made it I am right and its the gooey cake!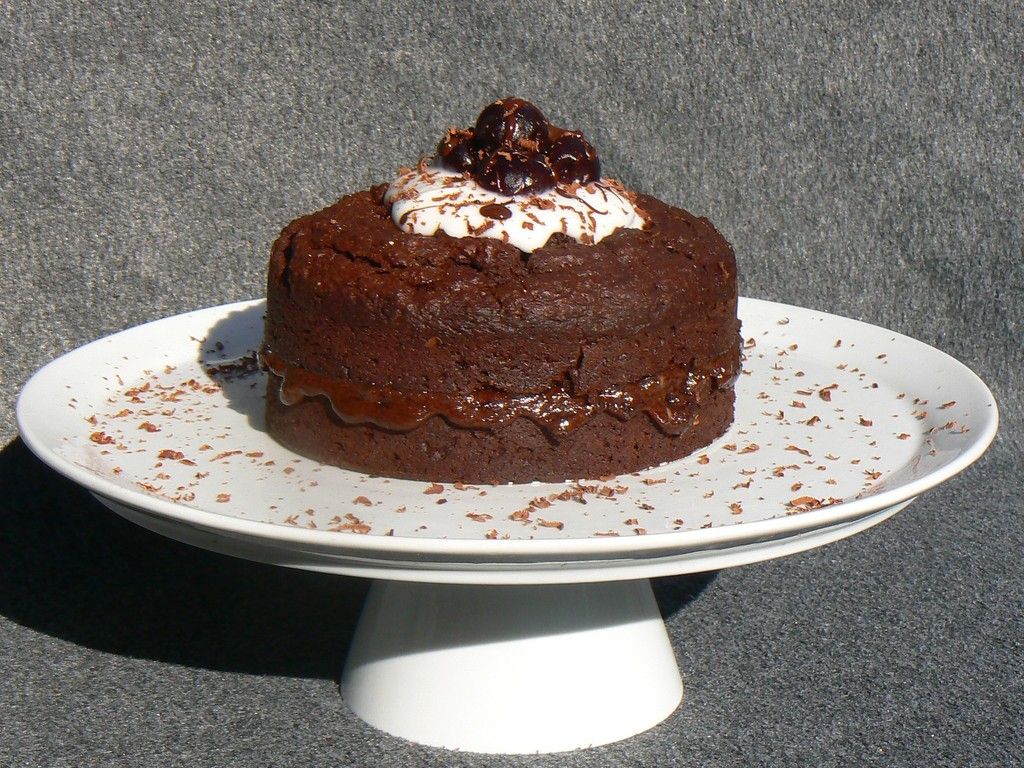 Before you panic and or turn your nose up at the thought of beetroot in a cake don't! The beetroot is only there to provide moisture and sweetness; obviously if you used roasted beetroot the flavour would be slightly different, but as I am feeling rubbish this was made with ready cooked beetroot – you know the ones – the squishy, ready peeled ones that you get vac packed and don't quite know what to do with!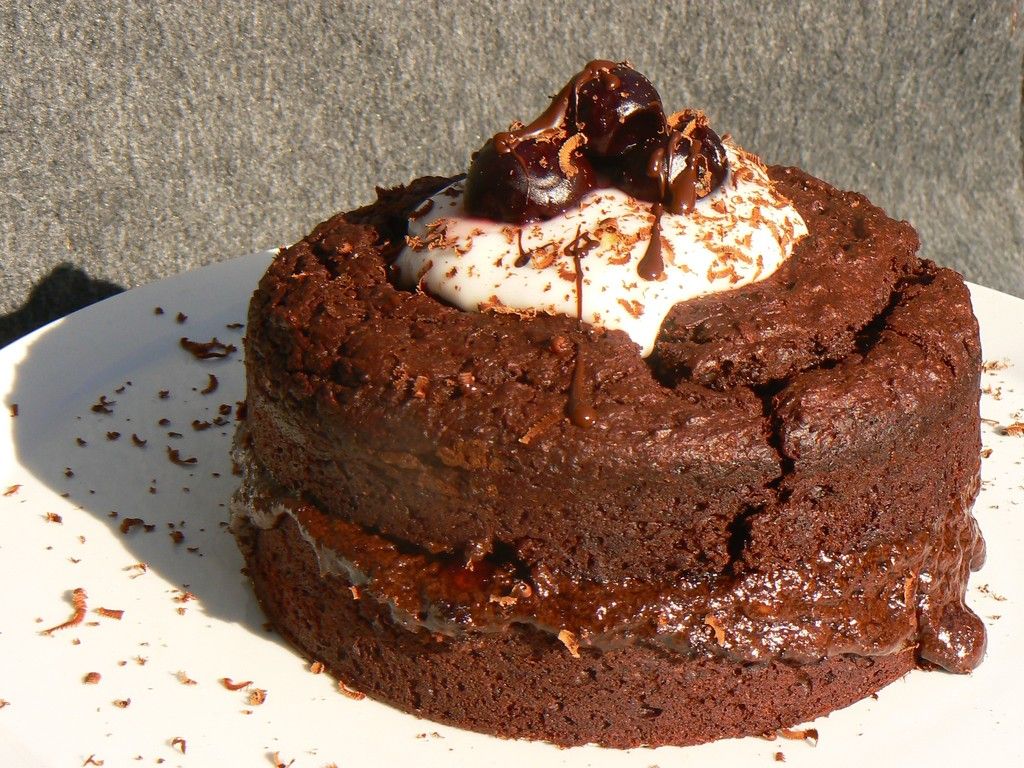 This is definitely one for chocolate lovers, its dark and dense but the cherry jam just balances it out nicely!  I have topped it with some plain Koko yoghurt but a sweetened coconut cream would be lovely too! The grated dark chocolate is an optional extra which handily kept blowing away in the breeze as I took the photos (we are not mentioning the buttercream that melted in the HOT OCTOBER sunshine) talk about first world blogger problems !!
Recipe:-
Vegan Beetroot & Ginger Chocolate Cake
This makes one 6inch cake or around 10 large cupcakes - just fill or decorate with your favourite chocolate buttercream!
Ingredients
200

g

Self Raising Flour

50

g

Cocoa powder

1

tbsp

Ground Ginger

1

Tbsp

Ground Chia Seeds

150

g

Sugar

150

g

Dairyfree Margarine

(Pure, Vitalite etc)

50

g

Dark Chocolate

100

g

Cooked Beetroot

(grated)

100

ml

Dairyfree milk

(we use Koko)

Cherry Jam & Chocolate buttercream

for filling!
Instructions
Preheat the oven to 150C and grease a 6 inch round cake tin.

First melt the chocolate and dairyfree margarine together in a saucepan over a very low heat, stirring occasionally so it doesn't burn. Leave this mixture in the saucepan and you can add the other wet ingredients to it - it saves on washing up!!

Next sift together the self raising flour, cocoa powder, ground ginger, ground chia seeds into a large mixing bowl. Add the sugar and mix together.

Into the cooled & melted choc/margarine mix add the grated beetroot and dairyfree milk. Stir until all combined.

Make a well in the centre of the dry ingredients and gently stir in the chocolate mixture.

Pour into the cake tin and bake for 50-60mins - you need to start checking it at about 40mins and if the top is starting to look too dark in colour just cover loosely with some greaseproof paper!

Cool completely, slice and fill with your favourite chocolate buttercream and cherry jam before topping with some Koko plain yoghurt (or coconut cream), dark cherries & grated chocolate!
Recipe Notes
* This quantity will also make around 10 large cupcakes! **If making the cupcakes adjust the cooking time to 20-25mins at 180C
Pin for Later:-
For more ideas of beetroot based baking hop over to my Beetroot Pinterest Board!
And here is a handy pinnable image so you can Pin the recipe for later!!

Linky Love:-
Who doesn't love a linky?!  I have linked this rather yummy cake to a few – hop over and have a lookie!