Peachicks @No17 Allotment Diaries: Top Tips for Growing & Eating Lettuce
OLettuce.  When I was a kid it came in 2 kinds – the crunchy one (iceberg) or that weird papery one!  Today you don't have to go to any special shops to find all sorts of different varieties at lots of different prices!  There is absolutely no need to pay these hefty prices, lettuce is ridiculously easy to grow.  All it needs is a bit of soil, some water and protection from slugs.  It will even grow in the shade and underneath or in between other crops!  We have absolutely loads of it at No17, our little allotment thanks to the brilliant Seed Parade and so here are our Top Tips for Growing & Eating Lettuce!
Top Tips for Growing & Eating Lettuce
Sowing:
Prepare the soil, removing stones and weeds.  Lettuce seeds are really small so really to sow them you only have to draw a fine lines along the soil with the tip of a thin rake, sprinkle the seeds in in and then water.  There is no need to cover the seeds as watering them will bury them sufficiently into the soil.
Sow from March to September outside or all year round in a container on a window sill.  If you are wanting to cut whole lettuces then sow every 2 weeks so you will always have lovely lettuces to enjoy!  The lighter the leaves the more sun they need, the darker, red leaves are winter leaves and will grow throughout the year!  These Freckle Lettuces from seed parade can be grown all year and like no more than 5 hours of sun a day.  Having said that, they have been in full sun on our allotment and down really well!
According to the RHS –
Time of sowing depends on when the crop is wanted:

For a summer/autumn crop: sow outdoors from late March to late July. Or for an even earlier crop, sow indoors in early February in seed trays and plant out in early March under cloches or plastic tunnels.
For an early winter crop: sow outdoors in early August and cover the plants with closed cloches in late September.
And finally for a spring crop: sow a cultivar such as 'Winter Density' in September/October either in a cold greenhouse or outside under cloches in mild areas.

High soil temperatures in summer can prevent some cultivars from germinating. Sow in the evening, water with cold water and provide some shade to keep temperatures down.

Pests and Diseases
I think everything likes lettuces but nothing more than slugs, snails and rabbits!  There are lots of different ways to keep the snails at bay.  Egg shells, coffee grounds and apparently pennies on the ground around the lettuces stop the snails getting to the lettuces.  You can also sink cups of beer into the ground, which the slugs & snails love!  There is always slug pellets but I don't really like using them around food crops or with the Peachicks around!  Plus they are not good for the wildlife, it seems a little counter productive to build a bug house and plant wild flowers then use slug pellets!
Harvesting
You can either cut a whole lettuce at a time or use a variety of plants for mixed salad leaves.  If you are cutting your lettuce whole then cut with a knife just above the ground because leaving the roots in will grow a whole new lettuce!  If you're using the lettuce plants as salad leaves then just pick a few outer leaves from each plant as you want them.  Simple!
Nutritional Information:
Its true what your Granny says, lettuce is good 'roughage' because it is a great source of dietary fibre.  But did you also know it is packed with vitamin A and other minerals, while containing basically no fat.  They are pretty too, go with everything AND you can even bake them!  The best thing about lettuce is that it is a great base for building so many different salads.  This was one of my favourites!!
Lettuce Recipes for Every Occasion:
So now you have grown some beautiful lettuces, here is a great way to show them off.  This BBQ Apricot & Nectarine Vegetarian Steak Salad is eggfree, glutenfree and easily made dairyfree & vegan with a substitution for suitable cheese.  I used sheeps feta as everyone in this house can eat it!  I love this salad.  It makes a great vegetarian option at a BBQ that is a little bit different from a soggy mushroom or veggie burger.  We opted to serve it with horseradish marinated mackerel fillets and it was AMAZING!
Recipe Live NOW!!
Pin Peachicks @No17 Allotment Diaries : Top Tips for Growing & Eating Lettuce
Linky Love for Top Tips for Growing & Eating Lettuce:
I'm going to add this to a few linkies across the week including these lovely lot: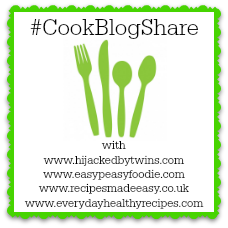 ---
---