We are very lucky to have been nominated in catergories at the 2017 Allergy Blog Awards UK.  Midge was also named as one of Foodies 100 's Ten Fantastic Freefrom Bloggers in 2016.  For more information, to work with us or to find out where else you can find our recipes just search below or download our Media Kit !
Midge was named on the list alongside some other very lovely freefrom bloggers.  We have also had several recipes featured on the recipe wall and used as featured recipes in posts!  These can be found below.
Wholewheat vegan cheese scones &
Vegan Coffee Cupcakes
Coconut & Lime Pancakes
Wayfair UK – Organic September Recipe –
Organic Dairyfree Carrot & Apple Cake
Raspberry & Pomegranate Cheesecake
(Dairyfree, soyafree, eggfree, glutenfree, nutfree)
This recipe is something a little bit special.  I have been wanting to try out a vegan cheesecake recipe since discovering soya/dairyfree cream cheese and this is just divine!  So easy to do and SOOO yummy!  The raspberry & pomegranate work really well together and I love how pretty the chocolate shapes are – maximum impact for minimum effort!  This cheesecake has also been featured on the Recipe Wall over at Foodies100 which is very exciting!
Creamy Tuna Pasta
(Dairyfree, Eggfree, Soyafree, Glutenfree)
This Tuna Pasta dish is so easy to make and is a firm Peachick favourite!  It was picked as a featured post on #HowtoSundays over at Monkey & Mouse! The creamy sauce is made by blitzing sweetcorn with the veggies so no gluten or dairy at all!  This makes it a great way to hide veggies or reduce calories/cholesterol but still have a lovely creamy sauce using natural ingredients!
Rhubarb & Custard Scones 
(Vegan, Dairyfree, Eggfree, Soyafree, Nutfree)
These little scones were featured as a Foodies 100 Post of the week and then added to the Foodies 100 Recipe Wall.  They are absolutely amazing and are packed with all the flavours you'd expect from your favourite crumble but in a light & fluffy scone that is perfect for any sunny Sunday afternoon tea! They are also vegan, soyafree and contain no nuts or peanuts so great for everyone to enjoy!
Creamy Rosemary Pork with Smashed Potatoes
(Dairyfree, Eggfree, Glutenfree, Soyafree)
This Creamy Rosemary Pork was chosen by Emma over at the FreefromFarmhouse as part of Midweek Meals FreeFromFridays.  It is a really lovely, simple dish that is full of flavour thanks to the fresh herbs, veggies and mushrooms.  It is light enough to enjoy in the summer thanks to the creamy sauce and egg free mayonnaise dressing on the smashed potatoes!
Carrot Cupcakes with Cream Cheese Frosting 
(Vegan & Gluten Free)
I do love (and miss) Carrot Cake with that slightly tangy cream cheese frosting on top but you would never know these were completely vegan AND gluten free.  Don't take my word for it though, they were the most clicked post on the #YumTum linky hosted by Charlotte over at The Mummy Toolbox!
Vegan Raspberry & Lemon Scones
These lovely vegan Raspberry & Lemon scones were chosen by Emma over at the Freefrom Farmhouse to be featured in #FreeFromFridays round up!  They are a perfect for any Afternoon Tea and we will definitely be enjoying them for lots of celebrations in the future!!
Wholewheat Vegan Cheese Scones
These were made for #Veganuary and featured in #FoodYearLinkUp February 2016 over at Charlotte's Lively Kitchen.  They are made with wholewheat flour, vegan cheese and mustard and are really light and fluffy!  Really good served with sweet chilli sauce!
Vegan Coffee Cupcakes

These lovely little cupcakes are featured on How to Sunday (Feb 2016) over at Monkey and Mouse.  They are flavoured with Coffee and were made for the Peachicks' Nanny for her birthday!  The little flowers on them are Primroses to mark the fact that our very own Primrose (E's middle name) shares her birthday with her Nanny.
Dairy Free & Egg Free Museli Muffins
These are featured on the Foodies 100 Recipe wall and are made with lots of good things to help you get up and go in the morning!  A perfect Grab-and-go breakfast!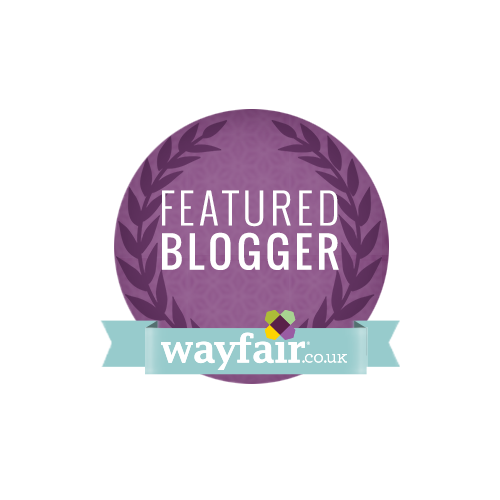 Organic Dairy Free Carrot & Apple Cake
I was asked to create this recipe for Wayfair Uk's recipe page for 'Organic September'.  It is full of flavour and features a really lovely dairyfree cream cheese style frosting made with coconut yoghurt & scattered with walnuts!
The Peachick Invasions: Forges Les Eaux
A stroll around our favourite lake at Forges-Les-Eaux, Normandie, picked as Jenny's favourite post of the week (from Monkey & Mouse)  on #whatevertheweather Wednesdays.  Lots of ideas for great days out across the country so hop over and see what you can find near you!
It was also picked as one of the featured posts of the Tots100 Feb Travel Linky Round-up!