Peachick Diaries: Visiting Rouen with Allergies
Thinking of Visiting Rouen with Allergies? Read all about our adventures in this beautiful city!
If you are ever in Normandie, Rouen with its monument to Joan of Arc (Jeanne D'Arc), The Gros Horloge and stunning Cathedral is definitely worth a visit. The older Peachicks are quite into Horrible Histories at the moment and it has sparked their interest in a lot of historical events and people, particularly women in history, so they were interested to be somewhere so linked to the story of Joan of Arc.  There is also a large shopping centre at Mont St Aignan where there is a Carrefour and a host of other cafes and shops.  There are numerous little shops in the town itself including a few toyshops that have lots of lovely 'Melissa & Doug style' wooden toys.
Near the Jeanne D'Arc church there is a lovely little market under cover where you can buy all sorts of lovely food to eat including bread, cheese, fish and meat all for pretty good prices. The entrance to the car park (Vieux Marche) comes out at the side of the market, there is a lift but it is ridiculously small (a wheelchair will fit but then no one can get in too so not entirely helpful).
Personally I don't drive in the centre-ville (too much yelling from passenger side about lane discipline) but Daddy Peacock does and parking is pretty easy to find, follow the road signs not the sat-nav if they disagree! Although in most of the car parks the spaces are tiny so I would strongly suggest reverse parking (I did to Daddy P but he drove into the space and spent ages straightening up!!) The only hitch we currently have is the ticket machine is on the passenger side of the car and at the moment the car window on that side does not open – cue me jumping out much to the bemusement of the French! We paid around #8 for just under 5hours parking. The downside is the 'helpful' old men who hang around the car park ticket machines smoking telling everyone how to use the machines and then expect loose change. I paid by card & my lungs complained A LOT about the smoke so they didn't get any!
This is the church, garden & monument to Joan of Arc, built on the place where she was burnt at the stake.
There a lot of places to eat from little cafes to restaurants and bars. We have eaten in a fair few of them, including a really nice creperie, but Le Maupassant where we ate this time was fantastic. They have menus in both French and English and a brilliant allergy policy – you tell them what you can't eat and they sort it! Like most places in France they have their menu of the day where you can get 2 or 3 courses for about #20. We got rillettes of goose & savoury Macarons while we were waiting to eat, bread with the main course and then a plate of lovely little petit fours after dessert. The pistachio cake was particularly nice although Elodie enjoyed the homemade dark chocolate nutty truffle the best!
The kids menu was lovely it was either a homemade burger or a cod fillet with freshly made chips (big thick rectangular chipped potatoes – definitely NOT pre-bought chips!)  We knew the food must have been good when Millie ordered chicken and sweet potato mash off the normal menu and ate the lot!
Photos from the rest of our day.
After a little stroll around Rouen we nipped to Carrefour where we were a little bit excited to find a large metal stand with a giant folder of allergy information in it for all the deli products (meats, cheeses, breads etc) – #Spottheallergymumma!!
I am linking this post up to #BloggerClubUK over at Mudpie Fridays & Cuddle Fairy!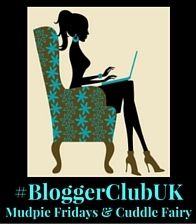 ---
---