Vegan Apple & Cinnamon Scones (Egg free & Dairy free)
Vegan Apple & Cinnamon Scones packed with hot cross bun spices, just without the oranges AND much quicker to make. If you are quite organised they can be ingredients to plate in less than 30minutes!  Perfect for an Easter Afternoon Tea.  Dairy Free & Egg Free
~
~
You may have noticed a few recipes for scones on here, they are one of my favourite things to make and I'd like to think over the years I have perfected the finer details.  Although they are not difficult to make there are a few golden rules to ensure the lightest, fluffliest scones possible!  As they are easy to make scones are a great way to introduce children to baking and you can read Alys' top tips for making them alongside her recipe for Dairy Free Coconut & Lime Scones.
~
~
These scones are lovely and very seasonal with the ground cinnamon.  They also have a very yummy spiced sugar crust that makes them just a bit more special for Easter!  I honestly think that scones should be the next big food trend, move over meringues, macarons & marshmallows – scones are endlessly variable as the basic recipe is so forgiving!
~

~
These would make a very lovely present for anyone at Easter or part of a special Afternoon Tea with family and friends!  As I think I have said before the original recipe for these scones comes from a Homepride Baking book out of my recipe book collection.  Its a fairly old book but lets be honest if you find a reliable recipe does it really matter how old it is?!
~
Here is the scones next to the original recipe in my beloved recipe book!!
~
Recipe for Vegan Apple & Cinnamon Easter Scones
Vegan Apple & Cinnamon Easter Scones
Ingredients
FOR THE GLAZE:  
1

tbsp

Granulated Sugar

1/4

tsp

Ground Cinnamon
Instructions
Preheat the oven to 200C.

Weigh the flour into a mixing bowl and add the ground cinnamon before mixing.

Next add the dairy free margarine to the flour mixture and rub together with you fingertips until you have a breadcrumb like mixture.

Next add the sugar, sultanas & chopped apple before stirring until fully combined.

In a separate jug measure out the dairy free milk  and add to the dry ingredients

Now for the messy bit – either use a spoon or you hands – its up to you!  Gently stir together all the ingredients until a soft dough is formed.  Turn out onto a floured board and gently knead in more flour if its very sticky.

Roll or squash the dough flat and using a floured straight sided cutter cut out the scones.  Push the cut straight down and DO NOT twist it!!  I roll the dough out to about an inch and a half thick.

Use a pastry brush to brush the tops of the scones with a little more dairy free milk and sprinkle over the cinnamon sugar mix.

Spread out on a floured baking tray and bake for about 20mins - the actual timings will depend on the diameter and thickness of the scones!
~
And here they are my apple & cinnamon scones with sultanas and a crunchy cinnamon sugar glaze!  You will literally never know they are vegan!
~
Pin Vegan Apple & Cinnamon Easter Scones (Eggfree Dairyfree) for Later:
If you fancy trying these (or any of our other scone recipes) then have a go and send us a picture!!
Here's our other scone recipes…
Wholemeal Cheese Scones                   Lemon & Raspberry Scones                               Coconut & Lime Scones
If you have enjoyed reading the Peachicks (& me!) would love a nomination in the food category!
Linky Love:
I am going to send these over to Emma at the Free from Farmhouse for #Freefromfridays later in the week!  As well as Charlotte at Charlotte's Lively Kitchen for #FoodYearLinkUp and March's Tea Time Treats (Easter) over at Lavender & Lovage and The HedgeCombers!  As well as Recipe of the Week at A Mummy Too & BloggerClubUK hosted by Mudpie Fridays & Cuddle Fairy.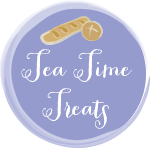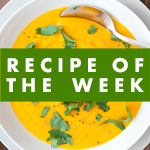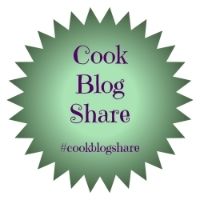 ---
---