Healthy Chocolate & Tahini Cookie Dough Balls (Vegan, glutenfree)
These little Healthy Chocolate & Tahini Cookie Dough Balls are really cute, because the mixture doesn't spread they keep their little dumpling shape and were named Cookie Dumplings by the Peachicks.  They are dairyfree, eggfree and glutenfree (contain oats) and are brilliant for lunchboxes and after gym snacks.  They are packed with nutrients, although I would recommend leaving the nuts out for school lunchboxes as a lot of schools have no nuts policies.  These would also be AMAZING with small apple chunks in it!
These cookie dumplings are lovely and soft but full of yummy crunchy seeds and cashew nuts.  The great thing about these is that they are easy to make and infinitely adaptable – all you have to do is use your favourite seeds, nuts or dried fruits. You may have noticed that its the time of year when my instagram and facebook feeds are full of Aspire Swim updates. Having got out yesterday at lunchtime shaking like a leaf I realised I hadn't actually eaten since the day before – at this point I knew I needed a batch of these in the cupboard. I can just grab a couple and shove them in a lunchbox ready for when I get out!
Don't tell them but there is no refined sugar in the mixture, using honey for sweetness; to keep them vegan you can replace the honey with maple or agave syrup instead! Obviously there is some in the dark chocolate so you can leave this off if you need to!
At this point I should probably apologise for being a little AWOL lately.  The start of term has been really busy settling all the new littlies in and I am working more hours than before.  Unfortunately we have also had a massive problem with Elodie's preschool; the upshot of which is she has been pulled out with immediate effect.  Ironically unlike every other problem we have had with the Peachicks childcare over the years, this had nothing to do with allergies!   Needless to say when Friday and my new admin at home day came around I REALLY needed my swim.  It wasn't a great swim but it was better than none!
With the chocolate you can drizzle or dunk – I went for a drizzle but apparently the chocolate hadn't quite melted all the way as there were a few tiny chunks that kept clogging the piping bag, hence the blobs all over the slate!! Pretty sure I wont be winning Bake Off anytime soon! hehe!
Anyway onto the recipe!!
Recipe for Healthy Chocolate & Tahini Cookie Dough Balls (Dairyfree, Eggfree):
Healthy Chocolate & Tahini Cookie Dough Balls (Vegan)
These little cookie dumplings are full of the good things to keep you going and are a perfect after swim or gym snack! Full of tahini, chia seeds, dried fruit and cashew nuts with a drizzle of dark chocolate - whats not to like! They are made with gluten free flour and oats but without any refined sugar, instead using honey (or maple syrup for vegans) so are also great for kids lunchboxes.
Servings
32
small cookie dumplings
Ingredients
To Decorate:
Crushed Cashew Nuts

(Leave out if making for school lunchbox)
Instructions
Preheat the oven to 170C and line a baking sheet with greaseproof paper.

In a large mixing bowl add the flour, oats and coconut flour and give it a stir together. Add in the seeds, chopped nuts (if using), chocolate chunks and sultanas. Give it another quick stir.

In a jug whisk together dairyfree milk, tahini, honey (or syrup) and squeeze of lemon juice.

Slowly pour the wet mixture into the dry and stir until it forms a slightly sticky soft dough. With a small icecream scoop or teaspoon put the mixture into the baking sheet in little dollops, hence the cookie dumpling name - they don't spread when cooked so retain this pretty little shape!

Bake for 15mins until golden brown on the edges and leave to cool. Finally for an extra little bit of a treat drizzle with melted chocolate and sprinkle with crushed cashew nuts.
Pin Health Chocolate & Tahini Cookie Dough Balls for Later
Linky Love:
http://www.marathonsandmotivation.com/">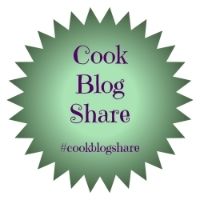 ---
---