Essential Allergy Friendly Recipes: Vegan Vanilla Victoria Sponge Cake
For the second in my new Essential Allergy Friendly Recipe series, here is my Vegan Vanilla Victoria Sponge Cake just in time for my birthday!   It is light and fluffy but dairyfree, eggfree and nutfree. It will work replacing the flour with the same quantity of Doves farm glutenfree flour but I havent tried any other brands! In past years I have made myself a Vegan Mocha Sponge and even a Hazelnut Meringue Layer Cake, back in the day when I could eat eggs.  This year I decided this lovely Vegan Vanilla Victoria Sponge Cake with raspberry jam and hidden fruit layer would hit the spot!
Ok I know for a lot of people January is a time of year they wish would hurry up and be done already.  But for me all the crisp, sunny cold days and my birthday too means its one of my favourite months!  Today is my birthday, I have officially hit mid-thirties and aside from work and a trip to take E to her gymnastics lesson I don't have a lot of plans.  Mind you I quite like it that way!
This recipe makes a 20cm cake that can be sliced into two or three and then layered with a simple vanilla buttercream and raspberry jam.  Vegan vanilla buttercream is easy to make with dairyfree margarine but for speed I like to use readymade.  Betty Crocker is my go to as it free of dairy ingredients but does carry a may contain warning!
You may have noticed that I spend a lot of time making the Peachicks birthday cakes, usually 2 tier, fondant covered and decorated around a theme.  My birthday cakes on the other hand are a less formal affair.  For me a sandwich cake I can share with friends over a nice cuppa is perfect.  This cake is sturdy enough to form the basis of a fondant covered cake.  It just needs a good buttercream crumb coat beforehand.  However for my birthday I like to give myself a break from the fondant (and I don't like eating it!) so this cake is decorated simply with icing sugar, some freeze dried raspberries and chocolate shavings!
I have filled this cake with a layer of jam and buttercream and then a layer of buttercream and fresh berries.  These are frozen blackcurrants and redcurrants, the layer of buttercream acts like a waterproof layer so you don't get soggy cake!  Although if you are making this cake to last for a few days leave the fruit out.
I got my birthday present a little bit early this year – I finally got a new phone! I've taken all the photos of this cake using it and although I need to play around a bit more with the settings I really like it! The detail on the photos is fab!
Recipe: Vegan Vanilla Victoria Sponge
Essential Allergy Friendly Recipes: Vegan Vanilla Victoria Sponge Cake
This Vegan Vanilla Victoria Sponge is super easy to make. It's also light and fluffy but sturdy enough to filled & covered in fondant for special occasions! This recipe makes one 20cm cake which you can slice into 2 or 3 ready for filling with jam & buttercream. You can also easily vary the flavour of this basic sponge recipe by using nut milks or adding coffee, chocolate or citrus zests!
Ingredients
200

g

Dairyfree Margarine

(Pure, Vitalite, Flora Freedom)

200

g

White Sugar

1

tsp

Vanilla Extract

1

tbsp

Lemon Juice

200

g

Self-Raising Flour

50

g

Plain Flour

2

tbsp

Ground chia Seeds

200

ml

Dairyfree Milk

(Koko Dairyfree, Oatly)

1

pot

Readymade Vanilla Buttercream

(Betty Crocker)

Raspberry Jam

Fresh Fruit & Chocolate curls to decorate

(optional)
Instructions
Preheat the oven to 170C and line a 20cm cake tin with greaseproof paper or silicon baking sheet.

In a large mixing bowl or stand mixer, cream the butter, sugar, lemon juice and vanilla extra together until it is pale and fluffy.

Sift together the plain flour, self raising flour and ground chia seeds before pouring into the creamed mixture.

With the mixer on low or while stirring slowly, pour in the milk and fold until it forms a smooth batter. Be careful not to over mix at this point as you don't want the sponge to be rubbery!

Bake for 50-60mins or until a skewer comes out clean. Leave it to cool completely, overnight in the fridge if possible before slicing and filling with buttercream and jam!
Pin Vegan Vanilla Victoria Sponge for Later:
 
 Linky Love: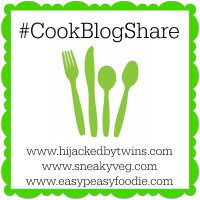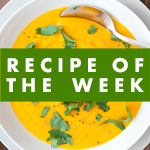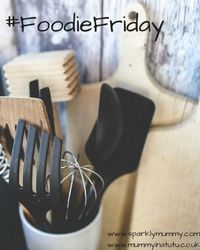 ---
---