Luxury Lunchboxes: Cherry Cacao Quinoa Bars with Indigo Herbs
Delicious Cherry Cacao Quinoa Bars: an easy, Glutenfree & Vegan nutritious lunchbox snack! Perfect grab & go breakfast for crazy back-to-school mornings! Made with dates, quinoa flakes, cocoa nibs and more from Indigo Herbs!
Is it just me or do work lunches get really boring? During the holidays I have loads of time but when I am at work, I just seem to get stuck in a rut of the packing the same old things OR worse just don't bother taking any at all.  And as for breakfast… its usually a coffee in my trusty travel mug, hastily drunk cold the other end of my m27 communte!
So when Indigo Herbs sent me a load of lovely ingredients I knew exactly what to make!  I give you my quick & easy Cherry Cacao Quinoa Bars, with a generous drizzle of melted chocolate and scattering of crunchy cocoa nibs. Perfect for a grab & go breakfast or for making lunchboxes a little bit more exciting.  These were also very nice mid-afternoon with a cup of coffee!
If like me you love exploring new ingredients, then the Indigo Herbs site is a treasure trove of beautiful organic products including fruit & veg powders which are great for flavouring cakes, bliss balls, smoothies and more!  These bars are filled with Organic Quinoa flakes, cocoa nibs and flavoured with delicious Acerola Cherry Powder.  I also opted for switching out the usual white sugar for this Organic Coconut Palm Sugar which has a beautiful flavour and would be perfect for making crispy, fudgy cookies!  Excitingly, unlike a lot of nut butters, this Almond Butter is actually peanutfree as it is made in a factory that doesn't handle peanuts.  As a lot of schools are nutfree you could easily replace the almond butter with a seed butter or even tahini for a nut allergy safe option.
When it comes to chocolate, the darker the better.  There is no room for creamy, sweet milk chocolate in my eyes!  Consequently these bars are a dark chocolate lovers dream – dark & bitter with a subtle cherry hit.  Obviously for a more conservative pallette I would probably recommend using cocoa powder instead of raw cacao powder and halving the quantity.  And as much as The Peachicks love cocoa nibs, you may want to opt for vegan milk chocolate chunks if you are making these for the little ones lunchboxes!
There are a few vegan chocolate alternatives around for drizzling over the top but if you fancy making your own, or need a soyfree chocolate, Indigo Herbs do have a Chocolate Making Kit.  We also got sent one of these and I am planning on using it with the rest of the acerola cherry powder to make some pretty little chocolates to decorate Alys' Birthday Cake next week (Instagram live & posts to follow).  However, as I am currently minus a decent thermometer to melt & temper the chocolate ingredients properly, I used a Peachick staple dairyfree chocolate.

Speaking of chocolate The Peachicks & I LOVE cocoa nibs, they are definitely my go-to snack when that afternoon chocolate craving hits.  They are a really interesting ingredient to bake with as the flavour and texture change as you cook them and some in this house have even suggested they have a subtle banana flavour to them!  Because I like food to have a mixture of textures, I scattered some crunchy raw cocoa nibs over the top of the bars for a nice contrast.
Top Tip: Add a small amount of coconut oil to the chocolates as you melt them to create a beautiful shine to the drizzle on top of the bars!
Indigo Herbs: The Verdict
I think for me, whilst the ingredients are quite expensive, they are very good quality, organic and have nothing added.  Cocoa Nibs are something we always have in the house and these from Indigo Herbs are as good if not better than those I usually buy.  The most expensive of these ingredients, like the fruit & veg powders, are not those you use in large quantities so have lasted long after I made these Cherry Cacao Quinoa Bars.  I have enjoyed experimenting and the quinoa flakes are definitely something I will be ordering again, alongside a few other new ingredients I have my eye on!  The almond butter also being peanut free was quite a bonus, because as a peanut allergy sufferer, as much as I love nut butters, often they are not worth the risk.  Think I will try the seed butters next, so that I can make these suitable for taking to work too!
But enough of me talking – here's the recipe!
Recipe for Cherry Cacao Quinoa Bars:
Cherry Cacao Quinoa Bars
Delicious Cherry Cacao Quinoa Bars: an easy, Glutenfree & Vegan nutritious lunchbox snack! Perfect grab & go breakfast for crazy back-to-school mornings! Made with dates, quinoa flakes, cocoa nibs and more from Indigo Herbs!
Instructions
Preheat the oven to 160C and line the bottom and sides of a square cake tin with greaseproof paper.

In a saucepan, slowly melt the almond butter, 4tbsp water, coconut oil and coconut sugar over a low heat. Stir occasionally to prevent burning and ensure all the ingredients are well mixed.

Once melted pour into a food processor fitted with a blade. Then weigh and add in the dates, lemon juice, another 4tbsp of water and the Acerola cherry powder. Blend until a smooth paste forms, it will take a couple of minutes.

In a large mixing bowl, stir together the quinoa flakes, cacao powder and cocoa nibs. Pour in the paste from the food processor and stir together until all the ingredients are completely combined.

Tip into the cake tin and squash flat using wet hands to prevent sticking. Bake for 20mins. Slice into 12 bars while warm then set aside to cool completely before decorating.

Place the different chocolate in separate bowls, adding half a teaspoon of coconut oil to each, before melting. You can either melt the chocolate over a pan of hot water or using the defrost setting on the microwave. Stir a spoonful of Acerola cherry powder to the dark chocolate.

Drizzle the chocolate over the bars either using a piping bag or splatter over with a spoon and finish off with a scattering of cacao nibs.

Once cooled they will keep in an airtight tin for a quick grab & go breakfast or lunchboxes for the week!
Pin Cherry Cacao Quinoa Bars for Later:
Linky Love:
I do love a good linky and I have added these to just a couple! Follow the badges and hop over to find more tasty treats!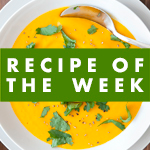 ---
---