Vegan Salted Caramel Popcorn Cupcakes
These delicious Vegan Salted Caramel Popcorn Cupcakes are perfect for any salted caramel fans.  Light, fluffy caramel cupcakes, topped with buttercream and piled high with homemade cinema sweet style popcorn! And not forgetting a subtle hit of Sea Salt to ensure these treats are not too sweet. Whats not to love?!
Did I also mention they are suitable for vegans as well as soyfree.  AND can be easily adapted for coeliacs, using suitable glutenfree flour.  I LOVE Vicki's FreeFrom Fairy Wholegrain Flour and as soon as I have ordered some more will amend the recipe.  Usually with cakes I can substitute it in 1:1 because I mix the ground chia in.
I am completely obsessed with anything vaguely Salted Caramel flavoured, probably because I don't really have a very sweet tooth.  I was always the kid that ate the crisps at a birthday party and left the jelly.  And now as a grown up I love dark chocolate, bitter coffee, pickled onions, really sour sweets and… salty sweet popcorn!  The Peachicks are the same – well ok without the coffee, honestly those girls have enough energy as it is!!  So you can imagine how long these lasted in this house!!
This recipe elevates that humble childhood cinema treat, salty sweet popcorn, into a fun little cupcake.  Imagine a whole batch of these in mini popcorn tubs as the centrepiece to a birthday film night! That is some serious party host brownie points right there! The vegan cupcake has a delicate flavour thanks to some caramel extract baked into the batter and the popcorn is held together with a quick and easy dairyfree salted caramel drizzle.  If sizzling hot sugar is slightly outside your comfort zone, then pile the cupcakes with a buttercream mountain before sticking ready flavoured popcorn all over it!  *Metcalfes (Cinema Sweet, salt & sweet), Tyrells (NOT Strawberries & Cream or Caramel), Nude and Planet Organic all have dairyfree/Vegan flavours that would work well in this
I originally made these for the May Fair at The Peachicks' school but forgot to make any samples for taste testing at home.  They seemed to go down well.  There was certainly none left by the time we navigated the car park fiasco!  I even did a short video on my Instagram stories.  (Noone was offended or scared off by it so I might do some more over the coming weeks!)
Recipe for Vegan Salted Caramel Popcorn Cupcakes
Vegan Salted Caramel Popcorn Cupcakes
These perfect Vegan Salted Caramel Popcorn Cupcakes are dairy free, egg free and soy free and can be easily adapted to be gluten free. A light, fluffy caramel flavoured sponge, topped with buttercream and piled high with homemade cinema sweet style popcorn! And not forgetting a subtle hit of Sea Salt to ensure these treats are not too sweet. Whats not to love?!
Ingredients
Buttercream
25

g

Dairyfree Margarine at Room Temp

(Vitalite)

25

g

Baking block or Dairy free margarine

(Stork etc)

100-125

g

Icing Sugar
Caramel Sauce
25

g

Granulated sugar

1

tbsp

Golden Syrup

1

tsp

Caramel Flavouring

2

tbsp

Dairyfree Milk

(KoKo)
Toppings
50

g

Plain Popcorn

Sea Salt Crystals (optional)
Instructions
Cupcakes:
Preheat oven to 170C. and line a muffin tin with cupcake cases.

Cream margarine, sugar and oil together with the caramel flavouring. Fold in the flour/chia seeds mix and a pinch of sea salt, while pouring the dairyfree milk in a little at a time.

Divide between 12 cases and bake for 12-15mins or until a skewer comes out clean.
Caramel Sauce
In a heavy saucepan, stir the ingredients over a low heat until the sugar has melted. Turn to medium high and boil for 3-4mins until sauce coats back of a spoon. Add half to a piping bag and reserve for drizzling over finished cupcakes - do not put it in the fridge!
Popcorn Topping
Stir the other half of the caramel sauce over your popcorn. Divide into 12 piles on a grease proof baking sheet and allow to set.
Buttercream:
Beat the margarine and baking block together for a few minutes, until pale and fluffy. It is important that they are both at room temperature before you do otherwise the buttercream splits!

Sift in the icing sugar and whisk slowly into the margarine mixture. It will take a while to come together and may need a teaspoon of dairyfree milk or vegetable oil but keep going it will become fluffy!
Finally
Once the cupcakes are cool add a swirl of buttercream on the top of each. Then add a pile of caramel popcorn and drizzle with the caramel sauce before finishing with a small sprinkle of sea salt crystals.
Pin Vegan Salted Caramel Popcorn Cupcakes for Later:
Linky Love:
#FreefromFridays
#CookBlogShare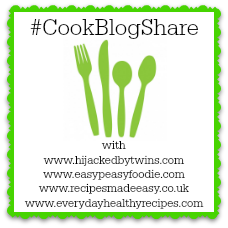 #BriliantBlogPosts

Make sure you never miss a post:
[email-subscribers namefield="YES" desc="" group="Public"]
---
---