Vegan Mocha Cake (Eggfree, Soyfree)
This Vegan Mocha Cake is free from Dairy, Eggs & Soya making it perfect for those with egg allergies.  I like the idea of eggfree cake especially as the Peachicks are not great with eggs.  I have tried several times to find a recipe that gave reliable results that were as good a 'normal' cake without the egg-replacers or other random collection of ingredients that read like they should come from a pharmacist rather than a supermarket.
I came across this recipe on the blog for
ScratchSleeves
; this company makes pj's and sleeves for children with eczema to help them sleep without scratching.  On their blog they have recipes for egg (and dairy) free cakes – one fruit cake and one vanilla or chocolate sponge.  So this afternoon I've given it a go and tweaked the recipe slightly to make it mocha flavour; Daddy Peacock's favourite drink at the moment!  It would be lovely sandwiched with jam and vanilla buttercream but today we have opted for just decorating with pretty hearts and a chocolate fudge buttercream.
I slightly undercooked this cake so that it would stay dense and gooey in the middle just like brownies, Because it was undercooked it wasn't really made for cutting in half!  It is definitely the best egg-free recipe I've ever come across that uses ingredients you would already have!
Recipe:
This makes one large cake – perfect for afternoon tea!
Vegan Mocha Cake
The Ginger Peachicks' favourite eggfree, dairyfree chocolate cake, flavoured with a hint of coffee and covered in chocolate fudge buttercream! All vegan of course! Perfect left slightly underdone so it stays squidgy; also great as cupcakes!
Ingredients
250

g

Self Raising Flour

300

ml

Dairyfree Milk

50

g

Cocoa powder

160

ml

vegetable oil

1

tsp

Coffee

instant granules crushed

170

g

Granulated sugar

1

tsp

levelof bicarb of soda

30

g

Golden syrup
Instructions
Grease a cake tin or two sandwich tins

Sieve the dry ingredients (flour, sugar, cocoa powder) together.

Pour the oil into a measuring jug and dip a spoon in it. Use this spoon to scoop out the golden syrup into the oil. Add the Dairy Milk and whisk together until all the golden syrup has been mixed in.

Combine the wet and dry ingredients together to make a smooth batter.

Bake for about 45-50mins (if making one large cake) 35-40mins (if you split the batter into two tins) at 160C. Bake until skewer comes out clean or there is still a slight wobble to the cake (if you want gooey consistency like brownies).

Leave to cool then cover top with your favourite buttercream and sprinkles!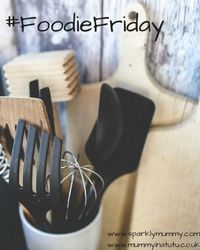 Tags:
Allergy
,
Baking
,
Brownies
,
chocolate cake
,
Coffee
,
Dairy free
,
Decorating
,
Egg Free
,
Koko dairyfree
,
Oat Milk
,
Soya free
,
vegan
---
---