Ginger Peachick's Sleeping Beauty Birthday Cake – Easy Vegan Layered Angel Cake
It's official, the Ginger Peachick is 4! Obviously the occasion calls for cake, no Peachick celebration is complete without one – and a much anticipated 4th Birthday is no exception!  So here it is – The GInger Peachicks' Sleeping Beauty Birthday Cake!  Inside is an Easy Vegan Layered Angel Cake flavoured with blackcurrant, lemon and vanilla.  This cake took a full day to complete but there is a lot of down time while you wait for it to cook, cool down and buttercream coats to set.  In that time I made the rainbows decorations, a roast dinner, did LOTS of washing, cleaned the kitchen and made another cake!
Between the Peachicks they have had a few birthday cakes.  You can find the links to Elodie's Minnie Mouse vegan Strawberry & Lemon Cake here and to see other designs from over the years follow this link.  Each starts with a visit to our local cake supplies shop, Cake Craft.  The Peachicks pick a character to go on top and then we pick up the fondant and other decorations to go with it.  This year Elodie fell in love with a Sleeping Beauty figurine!
Our house is too little to have any real kind of gathering in the winter so we end up seeing people in a couple of goes.  Handily all my birthday cakes are designed to come apart so we can eat the bottom tier on actual birthdays leaving the top one still a pretty cake in its own right ready for subsequent celebrations.  This year was no different, we cut the bottom layer on her birthday after a lovely day at the zoo with friends. The bottom layer is still sitting here waiting for tomorrow when we have friends coming over for a pizza & churros night!
Deciding the flavour was a bit of a mission though.  Elodie kept changing her mind!  On a trip to the supermarket she saw an Angel Cake with its pretty layers and decision was made!  When I say Angel Cake I mean the British version – layers of delicately coloured sponges sandwiched together with cream.  Not to be confused with the American Angel Food Cake which is made without egg yolks or butter!
Traditionally the sponges are coloured with food colouring.  I have used a small amount of yellow in the lemon layer but the pink layer is coloured with frozen black & redcurrants defrosted and passed through a sieve.  The colour is vibrant to say the least and by cooking on a low heat it stayed even after baking!  Because vegan buttercream needs more icing sugar to keep it stable it has a small amount of cocoa powder in it to stop it being too sweet.
The rainbow decorations are just different coloured fondants rolled into sausages, stuck together and then topped with cloud shapes (also fondant.) Just make sure you stick them on the side of the cake before they set hard otherwise you end up with cracks in them… like I did!!
ALLERGY NOTES:
**The little flowers, rainbows and unicorns contain egg albumen as an ingredient.  Elodie wont eat them & so won't cause her an issue.  But sticking them on will cause some cross contamination so with a severe allergy use eggfree decorations.  Waitrose have some really lovely butterflies and roses in their Cooks' Ingredients range.  You can always make your own rainbows & flowers with cutters and fondant.  Plenty of online stockists also sell vegetarian dragees as most supermarket silver/pearl balls contain gelatine.**
I LOVE the swirly fondant on the top layer and its really easy to do!  I used white, pale pink and fuschia pink fondant, rolled into thick sausages, stack and then kneaded until I got the swirl I wanted.  Then you can just use it like any other fondant.  To get the best results with the fondant I roll it out on silicone baking sheet, leaving it fairly thick and then once on top of the cake finish it off with a plastic smoother.

Recipe for Easy Vegan Layered Angel Cake:
Top Tier is a 15cm (6inch) cake and the Bottom Tier is 20cm (8inch).
Sleeping Beauty Birthday Cake - Easy Vegan Layered Angel Cake
A Step by Step guide to making and decorating this pretty Sleeping Beauty Birthday Cake. Inside is a Vegan Layered Angel Cake flavoured with blackcurrant, lemon and vanilla. The decoration is surprisingly easy to do and it made one little Peachick very happy! Dairyfree, Eggfree & Vegan (with suitable decorations)
Ingredients
For the Cake:
190

ml

Vegetable Oil

75

g

Dairyfree Margarine

(Vitalite, pure)

300

g

Granulated sugar

375

g

Self Raising Flour

150

g

Plain Flour

3

tbsp

Ground Chia Seeds

450

ml

Dairyfree Milk

Koko Dairyfree, Oat Milk

Juice of 1 Lemon

5

tbsp

Blackcurrant puree

Defrosted berries passed through a sieve)

3

drops

Yellow Food Colouring
For the Buttercream
50

g

Baking Block Margarine

Baking Block or Trex

50

g

Dairyfree Margarine

Vitalite

225

g

Icing Sugar

1/2

tsp

Vanilla Extract

1

tbsp

Cocoa Powder
For the Decoration
750

g

White Fondant

Cannot recommend Renshaw enough!

250

g

Each of White, Pink & Fuschia Fondant

Swirled together

Silver Dragees

Rainbow Fondant decorations*

Flowers & Rainbow sugarpaste decorations

Edible Glue
Equipment
6 inch cake Tin

8 inch cake Tins

Piping Bags

(disposable Lakeland ones)

Scissors

Rolling Pin

Angled Pallet Knife
Instructions
Baking the Cake
Preheat the oven to 170C. Grease & Line your cake tins (see recipe notes) with baking silicone sheet or greaseproof paper - a circle for the bottom & then wide strip for the sides.

*I make the basic white cake batter in one large batch then separate out into three bowls for colouring & flavouring*In a large mixing bowl or stand mixer with paddle attachment, cream the butter, oil, and sugar together until it is pale and fluffy. Sift the ground chia seeds, plain flour & self raising flour into the bowl and gently mix together or on a low speed.


While the mixer is still on low or while stirring slowly, pour in the milk and fold until it forms a smooth batter. Be careful not to over mix at this point as you don't want the sponge to be rubbery!

Split the mixture equally between three bowls.

Flavour one bowl with vanilla extract.

One bowl with lemon juice and yellow food colouring.

And the final bowl with the blackcurrant puree (add a tbsp more self raising flour if it gets too loose)

If using single layer sandwich tins bake each cake for 15-20mins. For larger cakes you are going to split bake for 50-60mins. Allow the cakes to cool completely before cutting & layering.
Mix the Buttercream
In a stand mixer, with paddle attachment, cream the dairyfree margarine & baking block. On a low speed beat in the cocoa powder & vanilla extract.

Stop the mixer and gently tip in the icing sugar. Put the mixer on low until all icing sugar in mixed in and then beat on high for a minute or two until light & fluffy.

Transfer to a piping bag with large round nozzle (or just cut the end off) and set aside.
Construct & Decorate (Repeat for each tier)
Finally layer the cakes white, yellow then pink with a layer of buttercream between each sponge. I pipe & spread a thin layer over the whole cake surface and then pipe a small ring around the edge of the cake. If you like jam you can put the jam in the middle of the ring. Between layers 3 & 4 arrange thin slices of strawberries inside the buttercream ring. Put in the fridge to set for an hour.


Crumb coat the cake - add a very thin layer of buttercream all over the cake. I start by standing the cake on a lazy susan (or cake turntable if you have one!) and pipe buttercream on the top of the cake and spread out thinly. Then pipe buttercream into the gaps between each cake layer. Hold the pallet knife at 90degrees to the cake and spin the cake slowly round - it will scrape off all the excess leaving you with a lovely thin layer of buttercream.

For more indepth instructions on crumb coating have a lookie at Chonnie from Baked to Imperfections Gingerbread Layer Cake Recipe.

Refrigerate each tier then cover with fondant. I roll the fondant out on a large silicone sheet. First knead the fondant and roll into a ball. With a rolling pin roll out into a large thick circle.

Place the fondant onto the top of the cake. To do the sides, hold the edge of the fondant circle and smooth down the side until the cake side is covered. Repeat all the way down. then use a fondant smoother or piece of silicone baking sheet to make a smooth layer ( Here's a link to a video on how to do it!)

Decorate the outside of each tier however you like sticking everything on with edible glue or a bit of water!

Top Tip: To get the silver balls in a straight line on the top tier I gently press a wooden skewer into the fondant to make a small dent for them to sit in!

Any imperfections in the fondant layer can be easy covered with a decoration!!
Notes
There are a couple of ways of making this cake -
1. Pipe a layer of each batter into a tin and bake in one big cake (this is what I did for the top layer as its a 6' layer) Do this twice and then sandwich the two cakes together.
OR
2. Use a sandwich tin for each colour (you will need 6 or 3 used twice)
OR
3. Make 3 cakes - one in each colour.  you can then have 3 thick layers in each cake or cut in half for the 6 layers (in each tier.)
Pin Easy Vegan Layered Angel Cake for Later:
Linky Love: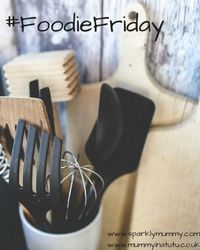 And here's some photos of Elodie's big day:
Yep we went to Marwell! How cute is Norbert the baby hippo?!
---
---