Vegan Coconut & Lime Pancakes with Grilled Pineapple & Ginger Syrup
Looking for something a little different this pancake day? Then look no further than these yummy Vegan Coconut & Lime Pancakes.  They are really easy to make and just happen to be Free From Dairy, Egg & Gluten as well as suitable for coeliacs and vegans!  The pancakes are stacked with grilled pineapple slices, big dollops of vegan coconut yoghurt and drizzled with a sticky ginger syrup.   The whole dish makes a very lovely lazy brunch for two – if you feel like sharing that is!
~
Allergy Information:
These pancakes are glutenfree thanks to a combination of coconut flour and the FreeFromFairy's wholegrain flour.  I used plain with added baking powder but she does make a self raising one!  The FreeFromFairy flour is great because it contains no rice flour which is awful for both mine & Elodie's skin.  Its also a great source of wholegrains.  You can hop over to her website and find out more!  The pancakes are also dairyfree and eggfree, using Koko Dairyfree and ground chia seeds (mixed into the flour) as substitutes.  Because they are made with coconut flour, which sucks the moisture out of mixtures, the batter will become very thick if left.  If this happens just add a few tablespoons more of dairyfree milk to loosen it back up again.
As well as complimenting the coconut really nicely, the lime juice helps the pancakes be lovely and fluffy.  When I made these I only had one lime in the house, so the flavour is quite subtle.  I really think the pancakes would have benefited from the juice of an extra lime.   You could also add a squeeze of it to the syrup!   As for the syrup it's just the juice from the tinned pineapple simmered for 10mins with a pinch of ground ginger.  But they'd be just as lovely with some Sweet Freedom Syrup too!
~
The Peachicks LOVE pancakes and we have them at least once a week, usually on a Friday as I tend to work from home.  Now these pancakes do have a lot of ingredients, so they are more of a weekend brunch dish than everyday pancake.  These vegan vanilla pancakes on the other hand are a Friday morning staple in this house!  And these Apple & Cinnamon Vegan Pancakes are great for using up those apples slightly beyond their best. They are also a great way to sneak an extra portion of fruit into the little people!
~
~
Recipe: Coconut & Lime Freefrom Pancakes (Glutenfree & Vegan)
Coconut & Lime Freefrom Pancakes (Glutenfree, Vegan)
Looking for something a little different this pancake day? Then look no further than these yummy Coconut & Lime Freefrom Pancakes (Glutenfree, Vegan) that just happen to be glutenfree, vegan AND soyfree! You can also leave the sugar out to make the mixture refined sugarfree. They are drizzled in a quick ginger syrup and then served layered warm, grilled pineapple slices and big dollops of vegan coconut yoghurt. The whole stack makes a very lovely lazy brunch for two - if you feel like sharing that is!
Ingredients
1/2

cup

Coconut Flour

1

tbsp

Baking Powder

1

tbsp

Granulated sugar

1

tbsp

Melted Dairyfree Margarine, Vegan Butter or Baking Block

(Pure, Vitalite)

1 1/2

cups

Dairy Free, Milk Alternative

(Koko Dairyfree, Alpro Coconut Milk)

Lime (Juice)
Syrup & Toppings
1

tin

Tinned Pineapple Rings (in juice)

Pinch

Ground Ginger

Pomegranate Seeds

Dairy Free Yoghurt

Coyo, Koko or Coconut Collaborative
Instructions
For the Pancakes
In a Nonstick frying pan, melt a little dairyfree margarine. Add the pineapple slices to the pan and cook for a minute on each side.

In a large bowl stir together the dry ingredients (Glutenfree Flour, Coconut Flour, Baking Powder, Chia seeds & Sugar). Then in a jug whisk the melted margarine, Lime Juice and Dairyfree Milk together.
Slowly stir the wet ingredients into the dry until you get a smooth batter (it will look a bit grainy because of the coconut flour but shouldn't be lumpy.)


Heat a non-stick frying pan over a medium heat and add the batter a cookie scoop at a time. If you like perfectly round pancakes, pour it in the middle of the pan and push the batter round into a circle.
Cook until bubbles start to appear on the top of the pancake (takes a couple of minute and then flip. Cook on the other side for a further 1-2minutes.

For the Syrup
The syrup really couldn't be easier. Pour the reserved pineapple tin juice into a small saucepan with a pinch of ground ginger (or grated fresh) and simmer over a low heat while you make the pancakes!
For the Stack
To build the stack put a pancake in the middle of a plate then drizzle with a little syrup. Next place a pineapple ring on the pancake, fill the hole with yoghurt and sprinkle over some pomegranate seeds. Put another pancake on top and repeat. Top with more yoghurt, pineapple chunks and pomegranate seeds.


Enjoy!
Notes
Obviously the number of pancakes you get out of the batter will depend on how big you make them.  I have made these in a range of sizes from tiny dots to full frying pan size and all work equally as well.  Just be aware that these are going to be big, fluffy American style pancakes not thin, delicate crepes - if its those you want try these vegan vanilla pancakes and loosen the batter slightly!
 More #FreeFromPancakes:
These Coconut & Lime Freefrom Pancakes (Glutenfree, Vegan) are my contribution to the #FreeFromPancakes series of recipes by some fellow (& muchly talented) allergybloggers.  If you fancy having a lookie at the other fantastic recipes in the series then follow the links below!
Mel – 'Le Coin de Mel' –  Banana Pancakes
Vicki – 'The Free From Fairy' – Genius Pancakes in a Jar
Nath – 'The Intolerant Gourmand' – '
Perfect Freefrom Pancakes'
http://www.intolerantgourmand.com 
Emma – 'Free From Farmhouse' –
Chia Seed Pancakes
http://www.freefromfarmhouse.co.uk/recipes-2/free-from/dairy-free/chia-seed-pancakes-vegan-gluten-free/
Nova – 'Cherished by Me' – C
oconut Pancakes
Reneé – 'Mummy Tries' – 
Pancakes
http://www.mummytries.com/gluten-free-dairy-free-pancakes-gaps-scd-paleo/
Laura – 'Dairy Free Kids' -Lemon & Sugar Pancakes
Eb – 'The Easy Peasy Foodie'- Oat, Almond & Banana Pancakes
Rebecca – 'Glutarama' – Apple Cinnamon Pancakes
http://www.glutarama.com/2017/02/apple-cinnamon-freefrom-pancakes/
Jo – 'Paleo Crust' – Grain Free Pancakes
http://paleocrust.com
Kate – GlutenFree Alchemist – Beetroot, Buttermilk Pancakes 2 Ways!!
Pin Coconut & Lime Freefrom Pancakes (Glutenfree, Vegan) for Later:
Linky Love:
We love a Linky here at The Peachicks' Bakery just click on the badges & hop over to discover some other fab recipes!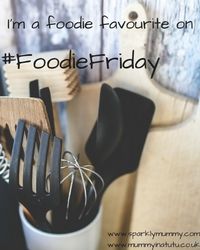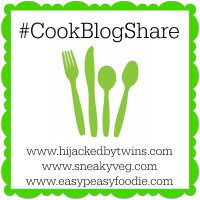 ---
---