Guest Post: Daddy Peacock's Chunky Chilli
The start of the year is always really busy for me on a work front so enjoy a guest post from Daddy Peacock himself and a recipe for the fab one pot Daddy Peacock's Slow Cooked Chunky Chilli…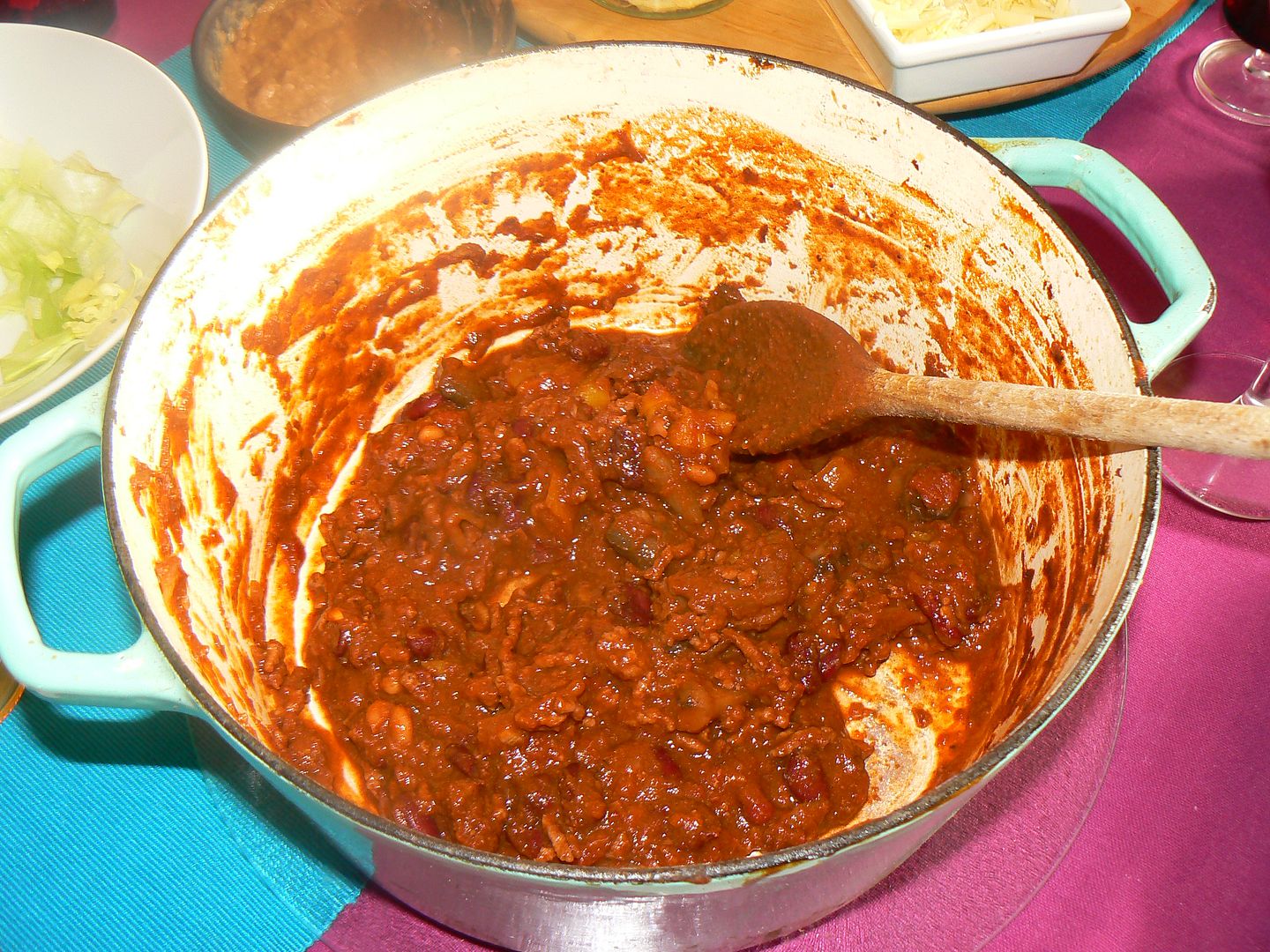 The end of August and beginning of September are very busy & celebration heavy in this house.  Our eldest Peachick is now only one year from double figures (where did that go?!) we have been married a bit longer and I, Daddy Peacock, have reached the halfway milestone of my thirties!!  We were in France for Alys' celebrations which meant allergies were put on hold (We wish!!) because as many of you know you can just switch them off when you fancy something a bit special, or you're en vacances?!  This is Alys' Vegan Caramel Coffee Apple Cake!
For my birthday, we were planning a barbecue with family.  Some fish (probably mackerel or sardines) a bit of chicken maybe some steak and various veg like corn on the cob etc.  However, the Gods were not smiling on us and we had to contend with an abundance of Welsh sunshine!  There was initial talk of standing out in the rain with brollies and bravely carrying on regardless.  Then as usual the Peachicks' Bakery Head Chef had a genius idea.
"We could do a curry night or Tex-Mex if wanted?"
Amazing!!  I am a BIG fan of chili con carne.  No one in this house is very keen  on it though, least of all Midgie.  As a result I very rarely get to have one.  If we are out for a pub lunch etc I'll consider it but I usually end up with a disappointing mince dish with rice.  So it's my birthday and Midgie has said she'd make one.  BEST PRESENT EVER!!!
I was up and out early so Alys could add some more lengths to her Aspire Challenge total which means I can't tell you all the ingredients so I will leave that to Midgie.  I can definitely tell you though that its the best Chilli I have EVER had!!!  It has chunks of beef, chipotle chillies, garlic and all the usual stuff but also coffee, chocolate and all the random ingredients that make it a Cowboy Chili.  It was made so that it was warm but not spicy that way Midgie and Peachicks could enjoy it.  I on the other hand have a brilliant gadget (a previous birthday present) a chili grater from our Annual trip to the South Devon Chilli Farm.  So I can add that extra kick that I like without making the chilli inedible for anyone else!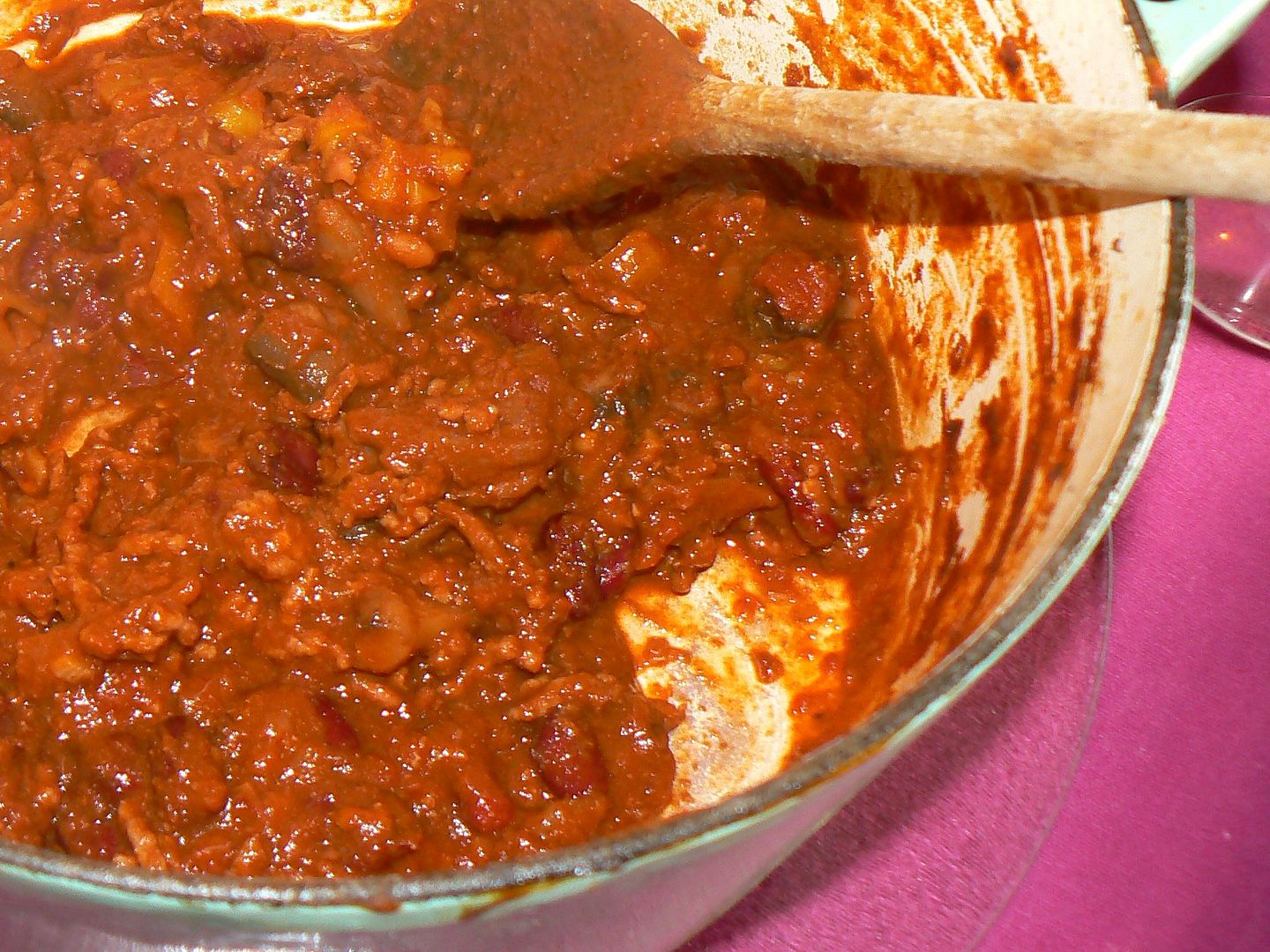 Without doubt this is the greatest chili ever! This can only be improved by surroundings not ingredients.  Not that our dinner table in our little house isn't great but it's not the open plains at sunset sat around an open fire.
I'm sorry I got a bit carried away with the chili.  There was more than just chili I promise!  Refried beans, guacamole, steak with a great rub, corn on the cob, some green stuff (salad I think?) and tortilla wrap bowls to put it all in.  Another highlight was Mojito Chicken.  OK technically it didn't have any booze in it but lime and mint chicken just WOW.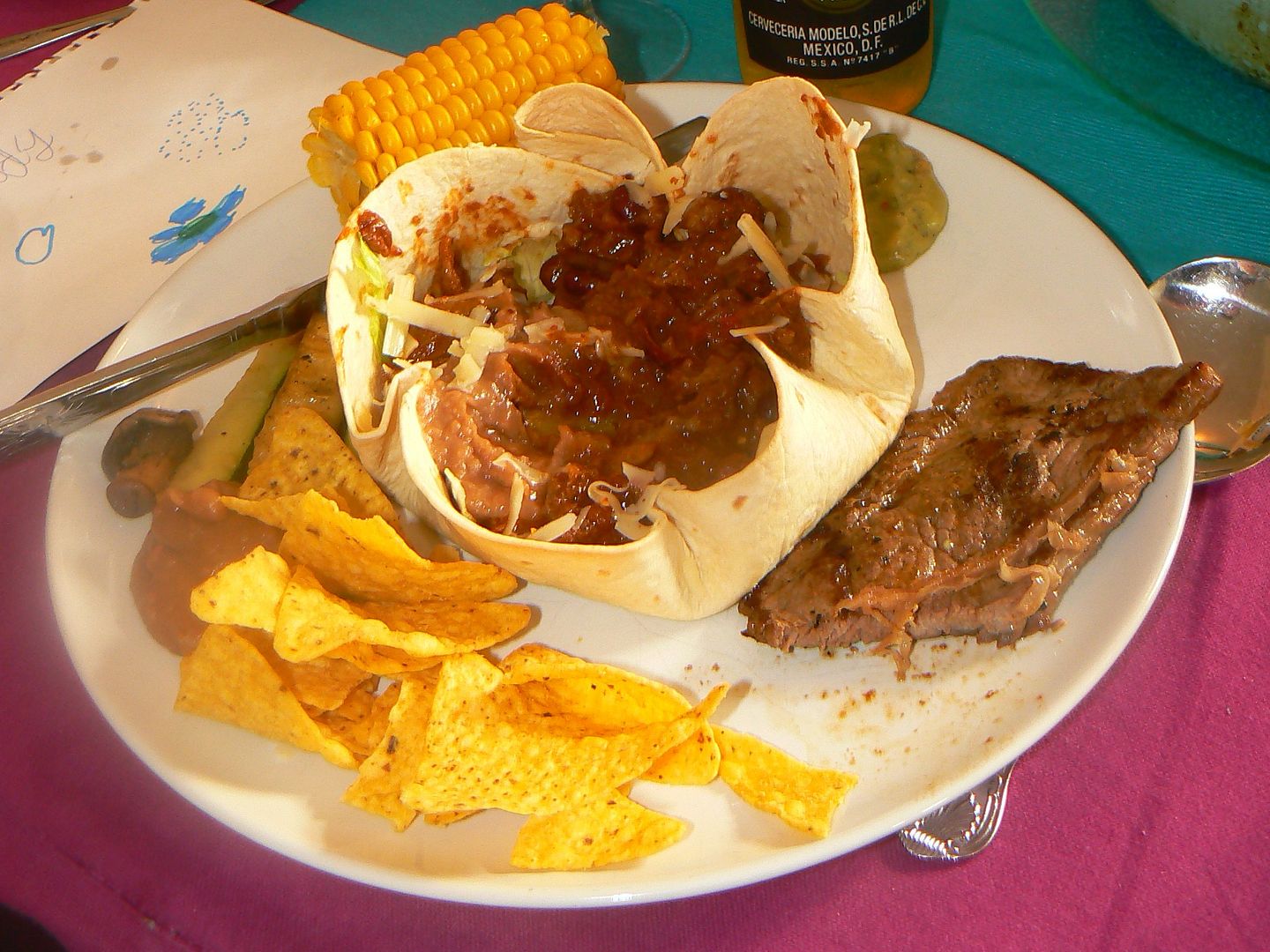 At this point I guess I should also mention what pud was.  Yes there was pud.  This also being a chance to celebrate Grumps' birthday as well as mine there was a choice of cakes.  Or more accurately a choice of which one we ate first!!  Grumps' cake was a masterpiece of vegan apple and rhubarb cake covered in (not so vegan friendly) chocolate fingers and sculpted into a garden shed.  Complete with molded pumpkins and a pair of smelly shoes made by Millie.  My cake on the other hand was patisserie on a grand scale.  When asked what I wanted for my cake I wan't sure so just gave a throw away answer of…
"How about a foot long eclair?"
Rather than getting the answer I expected of you "greedy piggy!" I was just told "leave it with me"  I honestly thought this meant she was going to have a think and come up with her own theme.  Boy was I in for a treat.  My birthday cake was a proper chocolate eclair full of chocolate ganache and at least a foot long and Grumps got a Shed!!
Once again Midgie was on form experimenting in the kitchen and all for my birthday banquet which made me feel really special.  Happy Birthday to me and a HUGE thank you to Midgie for all the wonderful food it was a lovey day!
Recipe:
Ok Midgie here – the first thing to say about his recipe is that it can be cooked in the slow cooker while you work (on low).  To make in the slow cooker brown the meat in a frying pan first and then chuck everything in the slow cooker.
If you are or on the hob (2-3hours simmering).  However ultimately the cooking time depends on your personal preference of sauce thickness.  Daddy Peacock is VERY fussy about his chilli sauce, it has to be like runny ketchup so I cook for about 2 and a half  or 3hours.  For a dry chilli go for longer.  The other great thing is you can get the chilli ingredients all to the simmering point, switch it off and then finish it off later.  The longer it sits the better the flavour!
Before the recipe just a quick note on the onions, there are two onions in this chilli.  The finely diced one goes in first and disappears into the sauce, the second is cut into chunks and goes in later.  The chunks of onions, pepper and mushrooms just add a bit more weight to the chilli!
Daddy Peacocks' Chunky Chilli
A beautiful mild, smoky slow cooked chilli that makes a great centerpiece to any Tex-Mex meal. It can be served in the pot and is great for an informal party! Made with a mixture of beef mince and chunks and packed full of veggies, the beauty of this chilli lies in the long, slow cook. After an initial searing of the ingredients, this chilli can be left in the slow cooker (will extend the cook time) so you can come home from work to dinner all ready! For a vegan alternative, replace the meat with large chunks of butternut squash and whole chestnut mushrooms.
Ingredients
1

tbsp

olive oil

400

g

Diced Beef Chunks

1

Onion

finely diced or grated

1

tbsp

Garlic Granules

1

tbsp

Ground Paprika

Smoked or plain

6

Mushrooms

cut into chunks

1

Pepper

Cut into chunks

200

g

Lean Beef Mince

5-10% fat

2

tbsp

Apple Cider Vinegar

1

Onion

cut into large chunks

6

Olives

Finely diced

1

tin

Chopped Tomatoes

200

g

Passata

3

Cloves

garlic

Grated

25

g

Dark Chocolate

95-99% Cocoa

1

tsp

Instant Coffee

Dissolved in 1tsp warm water

2

Chipotle Chillies

Rehydrated for 30mins in hot water

200-300

ml

water

1

tin

Red Kidney Beans
Instructions
The first stage is not essential but it does give that extra flavour to the chilli and helps keep the chunks of beef tender. So in your large pot heat the oil and then briefly seal the chunks of beef on each side before draining and leaving in a bowl for later.

To the pan add the Oil, finely diced onion, ground paprika, garlic granules, mushrooms and pepper. Fry over a low heat for around 5-10mins until the onions are soft and translucent.

Next add the mince & then the beef chunks back in and fry until the mince is brown. Deglaze the pan with the apple cider vinegar and add in the chunks of onion and olives, stir until they are mixed in.

Next add the rest of the ingredients except the beans - pasatta, chopped tomatoes, grated garlic, dark chocolate, coffee, chillies and water - and simmer for a good 2 hours on low with the lid on. Keep the chillies whole and then you can fish them out at the end just before serving - you will get all the flavour but none of the heat.

After two hours add the kidney beans, remove the lids and continue to simmer for a further hour or so until the chilli is of the consistency you like - Daddy Peacock likes his rich but not too runny and not too dry - kind of a ketchup consistency!

To make the tortilla bowls - brush a couple of wraps with olive oil and sit inside a tall cake tin. Bake in a medium oven for 5-10 mins and they will be crispy. To serve the chilli fill the bottom of the tortilla bowl with rice, crunchy shredded lettuce and top with the chilli!
Linky Love: – 
Im going to add this to the #recipeoftheweek and #FoodieFriday linkies – click on the badges below to have a nose at some other great recipes!!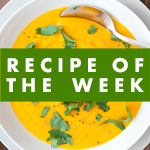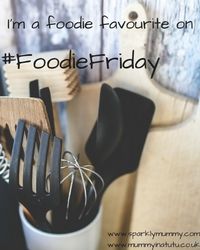 ---
---