Freefrom Christmas Day Dessert: Elderflower & Red Grape Jelly
Elderflower & Red Grape Presse Jelly…
…with a crunchy crumb*, gold chocolate ganache truffles, mini meringues, raspberries & raspberry sauce.  An elegant but easy to make Freefrom Christmas Dessert!
Ok so firstly yes I know its a bit late for posting a Christmas dessert recipe but it would be a nice end to any dinner party or New Years meal!
I am quite proud of this little dessert and I am definitely looking forward to tucking into it on Christmas day.  Being allergic to oranges, dairy & eggs shop bought Christmas desserts are usually a complete right off and to be honest I am not paying a ridiculous amount of money for a jelly in the shops.  Usually we end with not a lot for dessert which is ok really because lets be honest who has room for dessert after Christmas dinner?!  To be honest I got a bit fed up of fruit in a meringue nest and decided this year as well as making everyone else amazing (even if I do say so myself) Christmas dinner I would make me a nice pudding!
Now I know what you are thinking – hang on she just said she can't eat eggs but I am sure I can see mini meringues in that picture… and you would be right… I can eat meringue as long as it is dried right out and is all crispy!
The best part of this dessert is that it can be made ahead as the meringues, ganache and jelly will all keep in the fridge so that when you are ready for them its basically just an assembly job!
It is also very flexible so can be adapted to suit any and all of your (guests) needs – except perhaps refined sugar free… that I have not quite got to grips with yet!
So to adapt…
The crumb is just shortbread biscuits or honeycomb blitzed in a food processor which means you can use whichever biscuits suit your needs.  I made dairy free shortbread for this but a shop bought freefrom biscuit will work just as well; if biscuits are no good (often gluten free ones contain eggs & soya flour) either homemade honeycomb (seriously easy to make) or a Crunchie (these are NOT dairy free) is good too!   Toasted cashew nuts would work too for a gluten/dairy/egg/soya free alternative or sesame seeds toasted & blitzed if nuts are a problem
If the eggs in the meringues are a problem you can replace them with some chunks of biscuit/honeycomb/nuts/seeds from above OR extra fruit.
The chocolate ganache recipe is made with only 2 ingredients one of them is cream – we used coconut but you can substitute with oat or soya cream if that is more suitable.  Be sure to check that the oat/soya cream is ok for nut allergy suffers as I know both Oatly & Alpro state 'may contain' on their bottles.
The fizzy Presse can be switched for whatever flavour/brand you want – I used Elderflower & red grape from Sainsburys!
Ok so after all that rambling here is the recipe!!
Ingredients:
| | | |
| --- | --- | --- |
| Can be prepared ahead! | Serves 5 | |
| - Elderflower Jelly | | |
| 750ml Elderflower & Red Grape Pressee | 9 sheets of gelatine* | *size & quality can vary so double check how much liquid the sheets you use will set. |
| - Chocolate Ganache | | |
| 160ml Coconut Cream | 200g Dark Chocolate | |
| - Crumb | | |
| 5 Shortbread biscuit fingers | | |
| - Mini Meringues | | |
| 1 egg white | 50g caster sugar | |
| pinch of salt | | |
| - Rasberry Sauce* | | * use the raspberries frozen with some water or juice to make 'nice cream' instead! |
| 400g frozen raspberries | Icing sugar to taste* | *I didn't use any as I wanted to leave them quite tart. |
| 15 Rasberries to garnish plates. | | |
Method:
To make the jellies – soak the gelatine sheets in cold water for about 5 minutes then squeeze the excess water out of them and add to a heatproof bowl.
Pour in 300ml of the Presse and stir over a double boiler (bowl over saucepan of barely simmering water) until the gelatine dissolves.
Meanwhile put 3 raspberries in each of 5 plastic cups (or fancy individual moulds if you have them).  Pour over 75ml of the warm presse/gelatine mixture and allow to cool for a few minutes.  Then share out the remaining presse in the bottle between the plastic cups (its about 90ml in each).
Cover with cling film and leave to set.  Ours took overnight in a relatively cold conservatory but I would assume it would set quicker in the fridge!
To serve dip the plastic glasses into warm water for a few seconds and tip out onto a plate or bowl!
For the Ganache
Gently warm the coconut cream in a saucepan until it is simmering (not boiling).  Meanwhile chop up the chocolate and put in a bowl.  Pour the cream over the top and stir until the chocolate has melted (hide from Daddy Peacock!).  Next using a hand whisk or stand mixer whisk for a few minutes to make it fluffy!  If you do this when it is cool it will be fluffier – I didn't so it isn't particularly fluffy!  Add to a piping bag and seal until you are ready to use it – makes it easier to fill the inside of the raspberries!
To make the truffles just squeeze out some of the ganache when set and roll into small balls before dusting with gold dusting powder!
For the meringues
Separate the egg and place the egg whites and a pinch of salt in a clean bowl.  Whisk until fluffy and you can turn the bowl upside down without the egg whites moving.
Now add half the sugar and whisk again.  Once fully incorporated (the mixture will have no graininess when rubbed between your fingers) add the other half the sugar and whisk again until smooth & glossy.  The meringue will be soft but stiff (if that makes sense) – so when you pipe it out the grooves from the star nozzle stay in the mixture.
Put in a piping bag with a large star nozzle and pipe small meringue stars onto a sheet of greaseproof paper or silicon sheet.
Bake at 120C for around 40mins to an hour depending on how dry and crunchy you want the meringues to be.  Less time will make crispy meringues with a marshmallow inside!   These will keep in an airtight box for at least a week but are definitely better fresh!
For the raspberry sauce OR 'Nice Cream'
Blitz the defrosted raspberries in a food processor with some icing sugar if you want them sweet.  Pass through a sieve and put in a squeezy bottle to drizzle over the top of the jelly when ready to serve!
Alternatively if you want 'nice cream' leave the raspberries frozen and blitz with a little water or juice right before serving and scoop onto the side of the plate!
When you are ready to serve…
Remove the jellies from their moulds (see above) and place on a plate or in a bowl.  Drizzle over the raspberry sauce and let it form a puddle on the plate (if making nice cream put a scoop on the plate next to or on top of the jelly).  Next put the crumb in a line from the jelly and place the mini meringues and ganache truffles around/along it.  Then add the ganache filled raspberries and crush a mini meringue on top of the jelly!
And there you have what is essentially fancy jelly and ice-cream for dessert!!
I'm also going to send this over to the Tea Time Treats linky – this month's theme is 'Sugar & Spice' and this is definitely full of sugar even if it is not actually that sweet!  Tea time treats is a monthly blogging challenge hosted by Janie from Hedgecomers & Karen from Lavender and Lovage!
And I am going to link this up to the Recipe of the Week over at 'A Mummy Too'…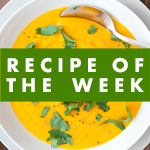 ---
---