GlutenFree Tuna Pasta & Dairyfree Veggie Sauce
Its coming up to the end of our shopping month and the store of fresh food in this house is fairly low.  In times like this I turn to the freezer and cupboards for supplies, plus our veggies that are starting to grow!  There is nothing nicer than going into the garden to pick the veggies and then eating them for dinner.  This Glutenfree Tuna Pasta & Dairyfree Veggie Sauce is lovely, its really colourful and quick to make so a real winner with the Peachicks!  The recipe is glutenfree, eggfree, dairyfree and soyafree and contains mostly store cupboard & freezer ingredients alongside fresh Rainbow Chard and Sage from the veggie patch.
Using the sweetcorn in the sauce and blitzing it with a stick blender means that it becomes thick and creamy without any cream or floury thickening agents.  It also adds another portion of veggies and makes the sauce a lot lower in calories than traditional cream sauces!
Lookie how pretty it is with all those colours in it!  This would also be really lovely with some diced red pepper in it – would fufil the 'eat the rainbow' everyday that we try and do in this house.  The theory is that by eating the rainbow everyday you make sure you get all your vitamins and minerals!  For more information about the nutritional needs at each age & stage of development you can read more here.
I may be slightly biased as a former ginger and mummy of a very cute one but this sauce is such a beautiful colour!!  The colour is thanks to the tomato and the vibrant green ribbons of Rainbow Chard look really pretty!  You could also add some tomato puree if you wanted a deeper red colour and stronger flavour.
You can leave the tuna chunky and then obviously the sauce will be a bit chunkier – for weaning littlies the rainbow chard should be blitzed in with the rest of the sauce ingredients and flakes of tuna would give a smoother sauce!
My beautiful variegated sage plant, its so pretty especially on pizzas and pasta bakes!  The flavour is really lovely but can overpower other ingredients so use sparingly!  Our favourite use is to chop up some fresh leaves and mix into really cheap stuffing mix with diced onion and small apple chunks – it makes a great accompaniment to a roast dinner as well as being a good base for making burgers (when mixed with pork mince.)

My lovely Rainbow Chard in our tiny little veggie patch, it was planted the end of last summer and has overwintered really well.  I love the variety of colours of the stalks!  Rainbow Chard is really versatile, you can basically use it wherever you use baby spinach.  The larger stalks can be stripped from the leaves and chopped to add to dishes, the leaves are really lovely shredded into a salad or like this into a sauce or really nice on a pizza!!  Do you like our upcycled fencing in our veggie patch – its all the bamboo stems we cut down each year from our bamboo jungle!
Anyway, you need to give this a go, its a great little recipe for the little people and is really nice if you make ahead and put into a greased ovenproof dish to use as a midweek pasta bake!
Recipe:
Tuna Pasta in a Creamy Dairyfree Sauce
Quick & easy Dairy Free Tuna Pasta with Veggie Sauce. Gluten free Pasta smothered with creamy dairyfree sauce thickened with sweetcorn and full of herbs! It is quick and easy to make and packed with veggies. It is smothered with a creamy dairyfree, soyafree & glutenfree sauce thickened with sweetcorn and full of lovely homegrown herbs and Rainbow Chard!
Ingredients
1

tbsp

olive oil

1/2

Onion diced

1

Clove

garlic

1

Tomato

1

tbsp

Apple Cider Vinegar

150

g

Frozen Sweetcorn

1

tsp

Mustard

200

ml

Dairyfree milk

Leaves

Few Fresh Sage

6/7

Handful Rainbow Chard

1

Tin Tuna Chunks

150

g

Gluten Free Pasta

1

Carrot Diced

50

g

Frozen Mixed Veg
Instructions
Cook the pasta according the instructions on the packet and drain. I add the diced carrot to the saucepan while I cook the pasta - its probably not the done thing but there is enough washing up in our house without using a different one to cook carrot!

Fry the onion & Garlic in the Olive Oil, over a gentle heat until the onions are soft. Add the chunks of tomato and continue to heat for a few minutes. Add the Apple Cider Vinegar and turn up the heat to medium.

Mix the mustard and Koko together before adding to the pan with the sage and sweetcorn. Take off the heat and blitz with a stick blender (or food processor etc). Put it back in the pan, add the shredded Rainbow Chard and drained tinned tuna and stir through.

Add the frozen mixed veg to the sauce and heat gently until cooked. Stir through the pasta and serve!
I'm adding this recipe to a couple of linkies including #FreefromFridays & #HowtoSundays.  I will add other badges as the week goes on so don't forget to check back and hop over for a read!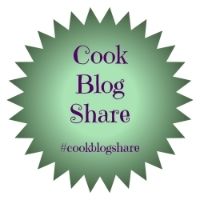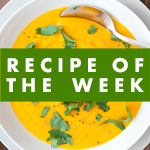 ---
---
---