Gluten Free & Vegan Black Forest Cake
 Gluten Free & Vegan Black Forest Cake, a retro twist on a Christmas Classic.  Chocolate sponge, soaked in a dark, cherry syrup, filled with creamy vanilla buttercream and covered with a rich chocolate fudge frosting.  Makes one very large showstopper or 12 mini cakes that make perfect Festive Gifts!
Vegan Black Forest Cake
My take on a classic Black Forest Cake makes a show stopping centre piece for any occasion and a spectacular alternative for a traditional Christmas Cake.  This Top 14 free version of a classic, retro cake, is sure to be a great hit at any party, particularly with those of us who spend the festive season dodging the citrus peel that is snuck in every baked good known to man!
The deep, rich gluten free, vegan sponge is soaked in a dark, cherry syrup and filled with creamy vanilla buttercream.  And finally covered with a rich chocolate fudge frosting.
With 5 layers of sponge, this cake is a true show stopper… but don't be put off by the long list of ingredients its a really easy cake to make!
Can I Make Individual Cakes?
YES!  While this recipe makes one very large Black Forest Cake, you can also bake 12 mini cakes that make perfect Festive Gifts!
The cute mini ones are great for teachers presents and the instructions for how to make them are included in the printable recipe card at the end of this post.
Ingredients for Black Forest Christmas Cakes
The list of ingredients is quite long and the quantities are quite large so can very successfully halved if you prefer.
Dairy & Egg Free Black Forest Cakes
To make the cakes dairy free, I use cocoa powder, dark chocolate, dairy free margarine and a dairy free milk alternative.  In order to make this cake egg free as well, I substitute the eggs for golden syrup and ground chia seeds.  I always grind the chia seed into powder and add to the flour when making cakes as I find you get a much better texture on your sponge that when using 'chia eggs.'
Gluten Free Black Forest Cake
The recipe calls for gluten free flour but depending on which brand you use, you may need to add some xanthan gum as well.  Check the instructions for your preferred flour.  This cake will also work just as well with wheat flour and substituting some of the flour for almond flour would give a really nice flavour to the finished cake.  Obviously, if you need the cake to be nut free then stick to flour!
Decorating the Vegan Black Forest Cake
I have kept the decoration to a minimum as it is quite a rich cake already.  Or in hubby's words very basic – I prefer Understated!
Sadly the chocolate wafers are not remotely dairy free or suitable for vegans or allergy sufferers – so I would use candy canes, pretty sprinkles and chocolate truffles instead.
You can, obviously go a bit more festive & decorate however you want – this would look lovely with a dairy free white chocolate drizzle over the top, handmade chocolate Christmas trees or those traditional plastic figurines that have been atop every Christmas Cake since Great Grandma was a girl!
Its completely up to you!
But I think they look particularly lovely with the grated chocolate & sparkly gold dust!
(Its not the best icing job I've ever done to be honest but it tasted good!)
OTHER GLUTEN FREE, VEGAN CHRISTMAS RECIPE IDEAS
These little sugar cookies, make lovely Christmas presents or a fab activity for the kids on a cold, winter day.  The dough also is a great base for making pretty stained glass biscuits.
For more recipe ideas for baking festive gifts check out my Quick Vegan Mincemeat flavoured with whisky & ginger ale and why not use it to whip up this speedy Mincemeat Christmas Cake.  For a special someone, why not give my Luxury, fruit vegan mincemeat a try, filled with festive flavours of apple, ginger and persimmons.
These Candy Cane Cookies are perfect for the kids to make for teachers end of term gifts or why not try my Christmas spiced Biscotti or quick and easy vegan Cheese Crackers that just use 3 ingredients!
Recipe for Gluten Free Vegan Black Forest Christmas Cake
Glutenfree Vegan Black Forest Christmas Cake
Gluten Free & Vegan Black Forest Cake, a retro twist on a Christmas Classic.  Chocolate sponge, soaked in a dark, cherry syrup, filled with creamy vanilla buttercream and covered with a rich chocolate fudge frosting.  Makes one very large showstopper or 12 mini cakes that make perfect Festive Gifts!
Ingredients
For the White Buttercream
1

tsp

Golden Syrup

500

g

Icing Sugar
Decorations
Cherries (Fresh, Frozen or Tinned)
Cherry Syrup
100

g

Frozen Dark Cherries

25

g

Granulated sugar

1

tbsp

Water
Instructions
To make the Cherry Syrup
Simmer together the cherries, sugar and water for about 15minutes until the liquid thickens.
For the Cake
Grease & line 3 tall 20cm cake tins and preheat the oven to 180C

In a large mixing bowl beat together Margarine, Vegetable Oil, Golden Syrup and Sugar.

In a separate bowl sift together the cocoa powder and flour. Then stir in the chia seeds until completely combined. Next gently fold these dry ingredients into the margarine mixture alongside the water & milk.

Divide into the 3 cake tins and add the cherries from the syrup in a layer over 2 of the uncooked cakes.

Bake for 40-45mins or until a skewer comes out clean. (Keep an eye on them from 35minutes)

Spoon over the cherry syrup and Leave to cool.

Make the two buttercreams - Its a really easy job as long as you remember to use the baking block and margarine at room temperature. Also beware of icing sugar clouds! All you have to do is put the ingredients in a bowl and beat together until soft. You may need to add a small amount of dairyfree milk just to loosen the frosting slightly.

Sandwich the three cakes together by piping vanilla buttercream in between the sponges. Chill in the fridge for an hour just to set the buttercream slightly, so that when you try and ice the outside the cake stays still!

Pipe the chocolate buttercream in rings around the outside of the cake and around the top. Smooth over and decorate as you want!
Notes
To Make Mini Cakes
You will need 2 trays with 12 cupcake or mini cake holes.

Divide the mixture between the 24 moulds and bake for about 14 minutes.  Tip out and leave to cool and decorate as the large cake. 
Pin #FreeFromChristmas Glutenfree Vegan Black Forest Cake for Later:
More #FreeFromChristmas Recipes:
For More #FreeFromChristmas recipes follow the links below (which I will update across December as they go LIVE) or just search for #FreeFromChristmas on social media
Mummy Tries, Renee Davis – Non Alcoholic Paleo Christmas Cake (GF, DF, Paleo, Refined Sugar Free)
The Intolerant Gourmand, Nathalie Newman – Christmas Biscuits (GF, DF, Ve)
Healthy Vegan Mince Pies (GF, DF, Ve, Refined Sugar Free)
Protein Hot Chocolate with Orange (GF, DF, Ve)
The Free From Fairy, Vicki Montague –
Cranberry & Clementine Wreath Bread (GF, NF, SyF can be DF, Low FODMAP)
Glutarama, Rebecca Smith –
Mini Christmas Cakes (GF, DF, NF, Ve)
Dairy Free Homemade Bailey's (GF, DF)
Easy Peasy Foodie, Eb Gargano –
Pork, Sage & Onion Stuffing Balls (GF, DF, EF, NF)
Dairy free kids, Laura Kenny –
Traditional Christmas Cake (GF, DF)
Gluten Free Alchemist, Kate Dowse –
Boozy Bailey's Real Hot Chocolate (GF, NF optional DF and Refined Sugar Free)
A Balanced Belly, Jenna Farmer 
Free From Farmhouse, Emma Amoscato 
Healthy Cinnamon Hot Chocolate (GF, DF, NF, RSF) – 
Modern Food Stories, Jo
Vegan GingerBread Hot Chocolate (GF DF EF V) –
Link Love:-
For more lovely recipes (including this one!) hop on over to….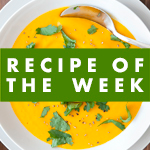 ---
---