Elodie's Mediterranean Swirly Bread (Eggfree, Dairyfree, soyfree)
These little Mediterranean Swirly Bread rolls, filled with garlic, tomatoes and olives, have quickly become a staple of Elodie's Preschool lunchboxes. She especially likes them with cherry tomato pieces in them as apparently they go pop! These rolls have no salt in them, are dairyfree, eggfree & soyfree, and keep really well in a sealed container. The added bonus of making them yourself is that you can make them as big or as small as you like! These are small enough to fit inside the cups of a normal muffin tin and can be sprinkled with dairyfree cheese before baking for an extra crunchy top!  For a non vegan/veggie version wafer ham slices work well but I wouldn't keep them as long.  These little swirls are a lunchbox saviour – I make a batch on Sunday et voila the Ginger Peachick has lunch for the week!  It makes lunch box making so much easier, chuck one of these in with a few veggie sticks, some raisins and either vegan cheese or maybe cold meat and lunch is done!
Anyone with allergies will understand the frustration at trying to find bread for lunches in the shop. More and more coeliacs are being well catered for but add in a dairy/egg or soy allergy and your options are really limited. Although not really glutenfree, neither I nor the Peachicks can eat dried wheat pasta or cheap sliced white loaf as we all end up with an upset stomach and cramps. Although wheat in processed things like crackers & baked breadcrumbs and spelt pasta is fine! We can all just about tolerate wholemeal wraps as long as they are toasted but I have however found that if we make our own bread with at least 50% wholemeal flour and leave the dough to prove for anything over a couple of hours then we are all good too! I am sure there is some rational explanation for this but on top of all the other allergies I am just grateful I can find them things to eat!
The ingredients in these rolls can be changed to suit whatever you or the littlies fancy (or in my case whatever is still in the house!) but this dough with the cherry tomatoes, garlic granules, olives and basil is a great combination and a good starting point!  I'm not a fan of it but Daddy Peacock reckons adding sundried tomatoes and saucisson would be a really nice alternative if you eat meat.  These are filled with chunks of tomato, some black pepper and slices of olives!
There are a few options with these – you can roll the dough out and slice with a pizza slice to make breadsticks – they take around 15mins to cook for soft breadsticks or 25mins for crunchy ones!  But to be honest they are great swirly – the olive oil for greasing the tin makes the bottom really crispy while the rest of the roll stays soft!
Recipe for Mediterranean Swirly Bread:
Elodie's Mediterranean Swirly Bread (Vegan & Soyfree)
These swirly rolls are a staple of Elodie's Pre-school Lunchboxes and full of yummy Mediterranean ingredients! Flavoured with garlic, olives, cherry tomatoes and fresh basil, these rolls keep well and can be filled with lots of different things depending on what you fancy! These are dairyfree, eggfree, nutfree and soyfree so allergy friendly too! For the best results the first prove of the bread dough can be done overnight in the fridge, the flavour is amazing!
Ingredients
For the Bread dough
1

Tbsp

Dried yeast

400

g

Strong Bread Flour

200g white, 200g wholemeal flour

3

tbsp

Olive Oil

1

tbsp

Garlic Granules

250

ml

Water
For the filling
1

tbsp

Olive Oil

Handful

Cherry Tomatoes

quartered

8-10

Green Olives

finely chopped

Handful

Fresh Basil Leaves

Pinch

Black Pepper
Instructions
Grease a large bowl or plastic container ready for proving - if you are doing this overnight now is a good time to make space in the fridge for this container. Wet a tea towel and wring it out so it is damp not soggy and get some cling film ready.

Add the yeast, flour mix and garlic granules into a stand mixer with a dough hook attachment (or bread machine with dough function OR a big bowl for hand mixing) and mix on low until all the dry ingredients are combined.

Pour the oil and water into a measuring jug. Next with the mixer running on low pour in the water. I find it easier to make a slightly wetter dough and knead on a floured board until the stickiness has gone rather than add in more water to a dry dough!

Leave the mixer running for 5-10mins until the dough creeps up the dough hook and springs back when you poke it (obv once mixer switched off!). Tip out onto a floured board and form into a ball shape before placing in the greased container and covering with the cling film.

The absolute minimum you should leave this is an hour in a warm place until it has doubled in size - I leave it overnight in the fridge!

To form the swirly bread take your proved dough and tip out onto a floured surface. Knock the air out, cut into two and stretch out into a rectangle shape about a half a centimetre thick.

Coat the surface of the rectangle with Olive oil and then scatter over your chosen fillings. (You can at this stage knead the olives, basil & chopped tomatoes into the dough before rolling out instead of scattering them over the top - good for toddlers!) Roll into a large sausage and slice into 6 and put each roll into one of the muffin tin holes. Repeat with the second ball of dough.

Bake for 20-25mins until nice and brown!
Linky Love: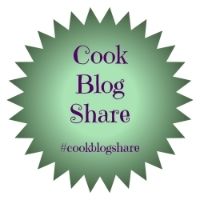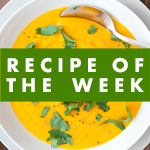 Pin Mediterranean Swirly Bread for Later:
---
---