Peachicks @No17 Allotment Diaries : Top Tips for Growing & Cooking Asparagus
Asparagus is undoubtedly the Best of British Seasonal Veg. We've rounded up our Top Tips for Growing & Cooking Asparagus, based on our experiences of having a productive bed up at No17.  Check out the ultimate collection of Freefrom Asparagus recipes from The Peachicks' Bakery and a little help from our Foodie Friends.
~
~
Asparagus. An odd looking vegetable but oh my goodness the flavour is just amazing and fresh off the allotment its even better! If you read the first in the Peachicks @No17 posts (find them all here) you will know that one of the deciding factors in picking plot No17 was the asparagus.  We were INCREDIBLY lucky to inherit a prosperous, established asparagus bed! In just 5 weeks it has yielded so much of the stuff that the allotment has already paid for itself before anything else is ready!  So whether you fancy having a go at establishing your own bed or are just looking for foodie inspiration I give you our Top Tips for Growing & Cooking Asparagus, featuring a host of great recipes from a few foodie friends!
~
Top Tips for Growing & Cooking Asparagus (Asparagus officinalis)
Establishing a bed:
This fickle little veggie can be a pain to get established, taking several years to yield more than a few stems, in fact you should pick nothing for at least the first couple of years.  BUT once it is going it is pretty low maintenance and can yield its beautiful spears for 20 years or more! Our bed was all but neglected for 12months and we have harvested 50 or so stems from (we think) 4 crowns but am guessing its probably more!
~
~
The longevity of the crowns means you have to think carefully about where you put them.  There is little point spending a couple of years establishing a bed only to have to move it just as it is successfully cropping!  A word of warning though… Asparagus spreads.  Our bed now has a massive gap at the top end of it where there was originally crowns but it has escaped by the same distance out the bottom end, into the blackcurrant bushes!  The plan is to dig down and sink a board or two which hopefully *should* contain it slightly.
~
According to the RHS, Asparagus doesn't mind what kind of soil it grows on as long as it is free draining.  Although the soil is fairly heavy clay (which is baked hard right now), No17 is mid-way down a slight (south facing)slope and the bed has been planted running down it.  Dormant 1 year old crowns need to be planted, in March on top of mounds of soil & manure layers, 18inches apart.  For full planting details check out the RHS page.
~
 
~
There are a few pests to watch out for with Asparagus, including slugs, snails and the very destructive Asparagus Beetle.  This pretty little beetle lays its eggs on the spears around May/June time and then both the adult and larva eat the asparagus.  We currently have one such infested spear in a jam jar at home so my resident mini-entomologist can study their life cycle!  I'll add some photos as the little bugs hatch & grow over the coming weeks but essentially the eggs make the spears look like they are covered in little black spines!
~
Harvesting
The British Asparagus season is so short, lasting around 6-8 weeks from St George's Day to June.  Someone forgot to tell our Asparagus this and we have been harvesting since the beginning of April.  However we do live in the very South of England, where growing seasons for most vegetables start ever so slightly earlier than the rest of the country.  We will probably get one last harvest from it this weekend before we need to leave the ferns to grow through.  It is these ferns that store the energy into the root crowns ready for making a new crop of spears next Spring!
*Photo to follow when we have ferns in a couple of weeks!*
Apparently the best way to harvest Asparagus is to use a special Asparagus knife ( like this one from Burgon & Ball) and cut the spears about an inch below the surface when they are about 6inches tall.  In the absence of such an implement we have successfully used our front door key and secateurs – although I'm not sure either are particularly recommended!
~
Nutritional Information:
As well as being absolutely delicious, Asparagus is actually incredibly healthy.  It is full of Vitamins A,C & K, a bit of iron and is said to promote the growth of good bacteria in our intestines.  It is also apparently a good source of dietary fibre.
~
Asparagus Recipes for Every Occasion:
Whether you have slaved over establishing and nurturing your own asparagus bed or braved the shops for some, here is our Ultimate List of Great Asparagus Recipes (compiled with a little help from some foodie friends!)  All the recipes are either dairyfree, eggfree, vegan or easily adapted with a few simple substitutions.
One of our favourite ways to eat asparagus is to slice off the very tips and just simply steam them for a few minutes.  This Simple Seasonal Asparagus & Pea Spring Salad, is a perfect midweek light lunch.  Quick to prepare for last minute guests but elegant enough for a special occasion!  And the bonus is… its dairyfree, eggfree, vegan and can easily be adapted for any glutenfree guests you may have!
~
~
Asparagus & Pea Spring Salad Recipe Live NOW!!
This Asparagus & Pork tart is another very easy but very tasty recipe.  In fact its more of an assembly job than a recipe! Thinly rolled puff pastry topped with passata, sliced asparagus stalks, asparagus tips and leftover roast pork then baked in the oven for 35-40mins.
~
~
 Recipes from our Foodie Friends:
(The photos of these recipes have been used here with the kind permission of their owners, so admire how beautiful they are and maybe hop over and check out some more of their work but please do not reproduce anywhere else without first getting their permission!)
I admit I have not always been its greatest fan of soups (is it a drink or is it food?!) but with the help of recipes like these two I am learning to love it.  Look at the colour of them!  The first beautiful green creation is from Julie over at Julie's Family Kitchen.  This Spring Asparagus Soup uses just a few ingredients and is naturally Top 14 Free.
The second delicious bowl of goodness is from Jo at Jo's Kitchen Larder.  This beautiful Asparagus and Spinach Soup uses potatoes to give a layer of creaminess and remain dairyfree, eggfree and glutenfree.  Jo suggests serving with parmesan shavings and I have no doubt that a vegan Parmesan alternative (we use Violife Prosociano) would be just as delicious with it!
~
~
Asparagus works really well in warm salads and this Warm Potato, Chicken and Bacon one from Michelle over at Lost in Food looks really yummy! It would go down very well with Daddy Peacock and the Peachicks alike!
I am saving this Foil Roasted Salmon and Asparagus recipe from Jacqui at Recipes Made Easy for my next dinner date with the Bestie as I know she would LOVE this! I love the colours together and being freefrom dairy, egg, soy AND gluten it is also suitable for both of us!  It also has the added bonus of being able to wrap it all up and just put it in the oven, leaving us free to have a good catch up over a glass of wine while it cooks! Win-Win!
~
~
For something a little more substantial, or warming on those chilly Spring evenings, this Orzo Risotto with Mint and British Asparagus from Foodie Quine, Claire is perfect.  The risotto is filled with Asparagus' best friends, mint and peas and because its made with tiny Orzo pasta, the cooking time has been cut down considerably.  With a simple switch for a Vegan Parmesan alternative you will have a beautiful dairyfree dinner in no time at all!
~
~
The lovely Kate over at The Gluten Free Alchemist always amazes me with her inventive-ness.  When I was looking for asparagus recipes she actually has several.  It made it really hard to choose which to include so here are two!  The Peachicks love a pasta dish and I know they would demolish very large bowls of this Tuna & Asparagus Pasta made with beautiful fresh Tuna in a creamy, cheesy sauce.
~
~
I am also definitely on a quest to find an eggfree version of these beautiful Asparagus & Stilton Scones.  The cheese is easy enough with violife doing a very nice herb block. (or bute island make a blue cheese if you can eat soya and they come highly recommended by Nathalie over at Intolerant Gourmand!)
I love the idea of using sweet potatoes as a glutenfree alternative to pastry like Pippa from the Slimming Foodie has done in this stunning Asparagus Quiche Recipe! This lovely quiche recipe is glutenfree and would be easy to adapt to be dairyfree (using Violife block cheese) but will still contain egg.  To be honest it was just too beautiful not to include – hop over and have a lookie!  Sadly having never made or eaten quiche I am not sure how you would leave the egg out… Guess what I will be experimenting with all summer!
~
Pin Peachicks @No17 Allotment Diaries : Top Tips for Growing & Cooking Asparagus
~
Linky Love for Tips for Growing & Cooking Asparagus:
I'm going to add this to a few linkies across the week including these lovely lot: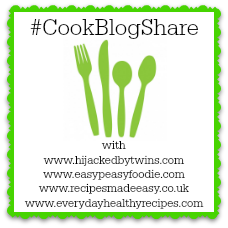 Subscribe to our emails so you never miss a post!
[email-subscribers namefield="YES" desc="" group="Public"]
---
---