Pumpkin Spice Halloween Cookies – #FreeFromHalloween
October is the month of #FreeFromHalloween and here is my contribution – A pumpkin patch full of these cute little Pumpkin Spice Halloween Cookies! The perfect centerpiece to any Halloween Afternoon Tea Party with all the flavours of pumpkin spice in an easy to make Glutenfree & Vegan Viennese Whirl dough! 
I love Perusing Pinterest at this time of year – some of the creations people make with food are just phenomenal.  I have a whole board dedicated to Allergy Friendly Treats for Halloween with options for a whole Halloween party.  The FreeFrom Gang are also back in action this month with our own collection of #FreeFromHalloween recipes – check out the list of links at the bottom of the page!  My contribution is a whole pumpkin patch of these cute little cookies.  They are an adaptation of my Glutenfree Almond Viennese Whirls and are made by substituting the vanilla with ground cinnamon & ginger.  The recipe can also be made nutfree by using cornflour instead of ground almonds.
I baked these into small hemisphere mould to get the rounded shape.  If you don't have one then just pipe a small mound onto the silicone baking sheet with a large round nozzle and freeze for 20minutes before baking to keep the shape.  The filling is just a green dairyfree buttercream.  To make the pumpkin patch, pipe vines and leaves onto a plate.  You can either use a leaf tip for the leaves OR put the buttercream in a decent piping bag & cut a t shape in it to give the leaves their shape!  I only half filled each of the moulds so I haven't got a perfect sphere shape but I think they are quite cute anyway! They certainly went down a treat with The Peachicks! I am thinking that by making a second batch of dough with ground pistachios and green food colouring I could actually make the pumpkin vines out of cookies too.  Definitely going to have a go at that this weekend ready for our annual Strictly Halloween Special feast tomorrow night!
Back at home its been a manic half term, I don't feel like we have done much apart from having a massive decluttering.  We did make it to the zoo this afternoon in the beautiful sunshine and its been nice to have us all at home this week.  Hopefully the weather will hold into the weekend & we are planning pumpkin carving fun and possibly a day out.  AND we are getting ready to send The Biggest Peachick off for a week long residential, which means a trip to get waterproof clothes and other essentials like Peachick Safe Plasters!
I'm a little bit sad that Alys won't be here for Halloween but we intend to have a good celebration this weekend by carving our pumpkins.  Halloween is a big event in our house with Pumpkin Carving designs planned for months in advance! For us it has more of the traditional meaning than the modern scaring each other half to death.  Its looking back on a summer of fun, sunshine (hopefully) & growing and looking forward to those beautiful crisp winter days & snuggling under blankets! Also the time we plan our veggie growing for next year… Although this year that means Our whole No17 plot not just a small patch in the garden!! So cheers to a successful season on No17 & heres to another next year! Also very excited for the winter redesign!!  Here's a picture of everyone enjoying No17 in all its glory – and don't forget you can read all the Peachicks @No17 Allotment Diaries here.
And here is our 'small' pumpkin – the Peachicks are insisting on carving it.  I just love the shape of it – its the first pumpkin I've ever seen with proper ridges down it, the pattern on it is really pretty too! Definitely saving some seeds from this one for next year!  A very special mention has to go to the lovely Mrs A, the twinnie twiglets & her Nan, that gave us the plants & tips on how to grow them.. Looking forward to seeing the photos of your pumpkins!
We may try a little Trick or Treating too but its always hard with the allergies, we will be putting out a teal pumpkin this year & having non food things in the house.  To find out more about the Teal Pumpkin Project have a read of this article by the lovely Emma over at FreeFrom Farmhouse!
Recipe for Pumpkin Spice Halloween Cookies:
Pumpkin Spice Halloween Cookies
Make your very own pumpkin patch with these Pumpkin Spice Halloween Cookies! Made from Glutenfree & Vegan Viennese Whirl Dough flavoured with cinnamon & Ginger. Really easy to make but sure to impress!
Instructions
Preheat the oven to 180C.

If you are not using a hemisphere mould line a sheet pan with silicone baking sheet. Fit a large round nozzle to a piping bag.
For the Biscuit Dough
Weigh all the dry ingredients (Flour, Icing sugar, ground spices & almonds) into a large mixing bowl and stir together. The theory is, it should limit the icing sugar clouds a little.

Chop the block margarine in chunks and add to the dry ingredients. Add enough food colouring to make the orange colour - a few drops should do - and beat together with a handheld or stand mixer. It will take a while and go through a couple of stages. It starts with icing sugar clouds, goes through what looks like breadcrumbs and then finally just as you think you need to add some milk this beautiful soft dough forms. It looks like a stiff buttercream.

Grab a piping bag fitted with the round nozzle and put the dough in. Allow it to chill in the fridge for around 10mins before piping into the hemisphere moulds OR into mounds on the silicone baking sheets.

Obviously these are meant to be sandwiched so you need to make sure that your biscuits are roughly the same size.

Bake for 10-15mins at 180C (Check after about 10mins as they turn from albino to over browned really quickly!!)
For the Buttercream
Beat the icing sugar and baking block together. Add the food colouring and beat again until soft & fluffy. Fit a piping bag with a small round or leaf tip nozzle and fill with buttercream.

Pair up the biscuits and turn one over. On the upside down one pipe a splodge of buttercream. Then pipe swirly vines & leaves onto a serving plate and set the pumpkins onto the buttercream & leave to set!

Done!
Pin Pumpkin Spice Halloween Cookies for Later:
More #FreeFromHalloween Treats!
For more Allergy Friendly Halloween Treats check out these from the other FreeFrom Gang Lovelies:-
Halloween Cookies (GF, Vegan) from The Intolerant Gourmand 
Halloween Barm Brack (DF) from Dairy Free Kids 
3 Freakishly Fantastic Drinks Recipes For Kids (GF, SF, NF) from The Adventures of an Allergy Mummy
Slimey Wagon Wheels (GF, SF, NF) from Glutarama 
4 Easy Halloween Cupcakes (DF, SF, V) from Free From Farmhouse 
And there's more to follow!!!
Linky Love: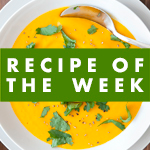 ---
---