Saturday Breakfast: Strawberry & Lemon Thyme Scones (Vegan)
Strawberry & Lemon Thyme Scones delicately flavoured with fresh lemon thyme and served with strawberry slices and coconut cream are a perfect addition to any Summer afternoon tea!

Today is the day of our annual Summer Fete & Open Day at work so I have spent the morning having a word with the big black clouds that have appeared overhead.  Luckily for me I'll be inside all morning showing people around so I won't get wet but there's a lot of things planned for the kids to do; would be nice if the sun was shining for them!


Anyhoo you may think working right in the middle of the day at the weekend would eat into my prime baking time, well you are wrong!  Weirdly and I am not sure why but today I feel strangely awake add to that a lack of anything nice for Saturday Breakfast and I decided to make scones!


Now I feel like I should explain the Saturday Breakfast tradition that occurs in our house.  Everyday we have cornflakes and sultanas for breakfast so on a Saturday, our lazy day, we have a treat breakfast late morning.  This may be beans on toast, Bacon sandwiches, a proper fry up or pancakes with fresh fruit.  Today it was Strawberry & Lemon Thyme scones with fresh strawberries from the garden and the Strawberry Jam we bought back from Healy's Cyder Farm in Cornwall!


(I have to admit that I wasn't 100% sure they would work but there are none left so I'll take that as a win!)


Saturday Breakfast is then followed in late afternoon by a proper roast and our one dessert of the week – probably rhubarb crumble today as I spied some looking ready in the garden earlier!


The freeze-dried strawberries are quite easy to get hold of, I found them in Waitrose I think down the home baking aisle.  At first bite they don't appear to add a lot to the flavour of the scones, until you take them out and my goodness don't you miss them!  You could substitute the jam for adding crushed fresh strawberries to some icing sugar and the Oat Cream but I didn't have enough fresh berries for that – 2 little chicks were munching in the garden yesterday when they got home from school!



Recipe:
4oz self raising flour
1/2oz dairy-free spread
1/2oz Honey
0.1pt of Oat cream
2tbsp freeze-dried strawberries
1tsp of Lemon thyme leaves



To serve:
sweetened oat cream (just stir in honey to taste)
Strawberry jam (homemade or not its up to you!)
Sliced Fresh Strawberries from the garden.


The scones are made using the same method as the Hazelnut & Sultana scones (recipe here), except mix the honey into the oat cream instead of adding at the sugar stage
First job is to preheat oven to 200C.
Now the MOST important thing to remember about making scones is be gentle!  Otherwise you will end up with something that is suitable for a spot of bricklaying!
Rub dairy-free spread into flour gently (Fingertips please!) or pulse in food processor.  It should look like bread crumbs although you may have a few lumps of spread left.
Mix in freeze-dried strawberries.
Next gradually (and again gently!) incorporate honey sweetened Oat Cream until a soft dough is formed and turn out onto floured board.  This will take less than you think if using dairy-free spread as it is quite soft!
Gently press dough out into sort of roundish shape until just over inch thick(3cm).Use a small round cutter dipped in flour to cut out your scones.
Place on a floured tray, lightly brush with oat cream and bake for about 7-10mins.  The scones should be crunchy outside but lovely and fluffy inside.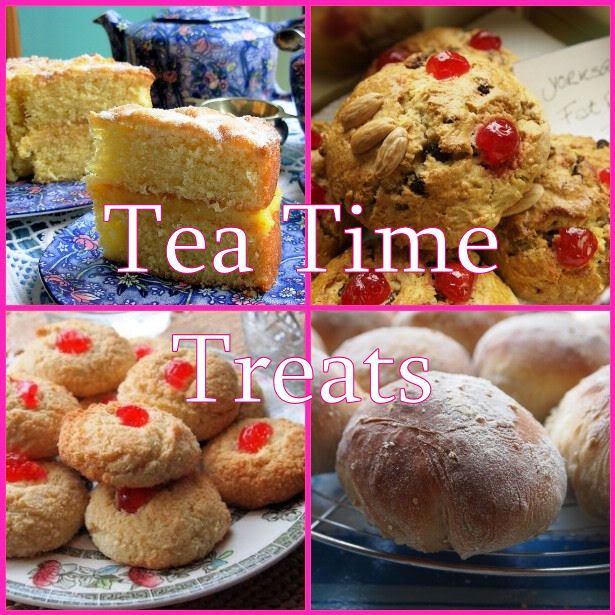 ---
---