Raspberry & Lemon Vegan Scones (Dairyfree Eggfree)
Mother's Day is fast approaching and these Raspberry & Lemon Vegan Scones would be perfect for any Afternoon Tea.  They are packed full of Rasberry Powder (see Nutriseed Review) and fresh lemon juice.  Being dairyfree and egg free they are suitable for almost everyone, we covered ours in Seedless Raspberry Jam, topped with leftover lemon buttercream  and sprinkled with lemon zest!  They would be equally amazing with jam and clotted cream if you are not avoiding dairy.  The raspberry powder gives the scone dough a slight purple/grey tinge that cooks out in the oven leaving a delicate raspberry flavour.  I only used a tablespoon of raspberry powder but I think I could have added another!
Scones are so easy to make, no matter whether they are dairy free or not they are light and fluffy!  The flavour combinations you can make are endless; juices and syrups are one way to get flavour into scones as well as zest and powders.  The flavoured icing sugars from Sugar & Crumbs (Coconut & Lime Scones) are one way and freeze dried powders (like the raspberry one from Nutriseed) are another!   As long as the quantities of ingredients remain the same and you handle it gently the dough is very forgiving!  You can find a list of all our scone recipes here, there are all sorts of flavours including Strawberry & Thyme, Hazelnut and even a vegan cheese scone recipe!
This recipe works equally well with Oat Milk, Koko Dairy Free, Soya Milk, Hazelnut Milk and even your run of the mill cows milk!  Each milk gives the scones are different flavour, or in the case of Oat & Cows Milk provides a blank canvas for the other ingredients.
So the basics of this recipe are the same as all the other's – rub the Vitalite into the flour, add the sugar and then make a dough with the milk (the specific recipe is below).  I cook mine on a pizza stone but a floured baking tray works just as well.  The actual cooking time obviously varies depending on the size you make them, I make little scones which cook in about 20 minutes in a hot fan oven.
Other lovely Peachicks' Bakery Lemon recipes:
Vegan Lemon Drizzle Cake  – a good option for when you just want a quick fix of lemon cake
Glutenfree, Vegan Lemon & Elderflower Mini Cakes – For an elegant party
Vegan Lemon & Blueberry Muffins – A great zesty breakfast option!
Olive & Lemon Snack Crackers – if you prefer a savoury lemon recipe
Vegan Lemon & Raspberry Cake – with a hidden raspberry surprise
Recipe for Raspberry & Lemon Vegan Scones (Dairyfree Eggfree)
Ingredients:-
8oz of Self Raising Flour
1oz Vitalite (butter, margarine or other dairy free spread will work too!)
1oz White Granulated Sugar
1tbsp Nutriseed Raspberry Powder
1/4pint Oatly (or Koko Dairy Free)
Plus your choice of topping – we used left over buttercream and raspberry jam but chia seed jam, vegan cream or even fresh berries would be really good too!
Method:-
First job is to preheat oven to 200C.
Now the MOST important thing to remember about making scones is be gentle!  Otherwise you will end up with something that is suitable for a spot of bricklaying!
Rub dairy-free spread into flour gently (Fingertips please!) or pulse in food processor.  It should look like bread crumbs although you may have a few lumps of spread left.
Mix in the raspberry powder and sugar.
Next gradually incorporate Oatly or Koko (or other milk) until a soft dough is formed and turn out onto floured board.  This will take less than you think if using dairy-free spread as it is quite soft!
Gently press dough out into sort of roundish shape until just over inch thick(3cm).Use a small round cutter dipped in flour to cut out your scones.
Place on a floured tray, and bake for about 15-20mins.  The scones should be crunchy outside but lovely and fluffy inside.  You can also brush with milk and crust with sugar to make them fancy before baking!
Slice open while warm and cover with your Mum's favourite topping before serving with a pot of tea!
Pin Raspberry & Lemon Vegan Scones (Dairyfree Eggfree) for Later:
Linky Love:
I am adding these to a couple of linky's including the #HowtoSundays linky over at Monkey & Mouse.  Later in the week I will also be sending these to Emma at the Freefrom Farmhouse for #FreefromFriday and The #Recipeoftheweek over at A Mummy Too as well as #BloggerClubUk over at Mudpie Fridays & Cuddle Fairy as well as #CookBlogShare this week hosted by Sneaky Veg!  And finally to Sunday Food & Fitness over at Marathons and Motivation and the #YumTum linky at the Mummy Toolbox!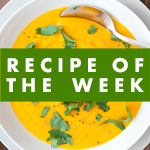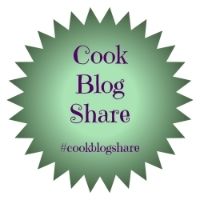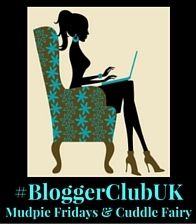 http://www.marathonsandmotivation.com/">

---
---