Vegan Apple Crumble Pie
Having a massive box of apples sat in the kitchen means lots of yummy baking and this Vegan Apple Crumble Pie is just one of the delicious things we have made with them!  My tangy apple sauce made with a hit of Apple Cider Vinegar was another one and I will add it to all our other apple recipes soon!  On a cold Autumn Sunday afternoon there is few things better than coming home after a stomp in the sunshine to a slice of warm apple pie or bowl of crumble and custard… In this situation though there is a traditional argument that erupts between those in this house that want pie and those that want crumble! Cue one Mummy stuck in the middle getting very fed up of listening to it et Voila – a fab compromise – this very lovely Vegan Apple Crumble Pie with caramel sauce! Sweet shortcrust pastry on the bottom and crumble on top!
I have this beautiful spotty pie dish that I usually make our crumbles in because it is fairly shallow meaning more crumble topping to fruit ratio AND more importantly more of that squidgy layer that is created where the fruit & crumble mix meet. As it was pastry week on the GBBO I decided I would have a go at my own pastry (that and the distinct lack of readymade in the fridge!) I can make shortcrust and rough puff no problem its just when you can buy a decent dairyfree pastry, cheaply in the supermarket I don't really see the point – unless, as happened to me last weekend there is no readymade in the fridge!!
A word about the pastry – I like pastry very thin and very crispy, you can barely see it in the pictures but it is there just under the fruit.  For me, I like just enough to hold the fruit in and to get a clean slice out of the dish but no more!  It is made with a French Allergy friendly Pastry block we found in Super U.  In the UK the Stork baking block, Cookeen and Trex are all good alternatives, they are all dairyfree but check for may contain warnings!  Obviously the dairyfree margarines (Pure, Vitalite etc) and coconut oil will work just as well but they have a softer consistency so the quantities need to be altered slightly.  So this recipe works for baking block hard margarines that must be REALLY cold!
See pretty crumble pie in a pretty pie dish!!
Right about now, I should point out that what is sitting under the pie is my incredibly fab apron from Sunday Girl.  Daddy Peacock calls it my '1940's Housewife Pinnie' but I don't mind that it is a slight throwback from an age where I would have been tied to the kitchen sink, I really like it! It was a present and the girls all have one too, all different prints but all really pretty! They have a lovely neckline, full skirt and thick straps which make them really comfy to bake in – there is even a range of accessories to match.
Another week has gone by so fast that I can barely believe the end of next week it will be October!  I am working more hours at work than I have done since the girls were born and alongside all the paperwork that I need to bring home I don't seem to get the time to do anything these days, so apologies for the lack of posts.  I have about a hundred stacked up in my drafts folder which hopefully half term will give me a chance to finish!  I did have a great chat with Lyndsay from Living with CMPA and the Allergy Blog Awards Uk as part of the Podcast series she does.  Hop over and have a listen, there is some great advice from some great people over there!
In my last post I said that we were on the hunt for new Pre-school for E, well we went to look around at one on Monday afternoon and she loved it so much she started with a full day on Tuesday! They go out into the woods and to the park a lot so it is right up her street and close to the experiences she would get at Preschool with me without actually coming with me!  She has settled so well and they are really on top of her allergies, they are going for a walk to the bakery next week so have asked me to provide her a little cupcake so she doesn't miss out!  The only downside to this new Preschool is that E now has to have packed lunches – so far she has really enjoyed it but look out for some allergy friendly lunchbox recipes coming soon!  I am going to start putting her lunch on Instagram everyday so hop over and have a look it may just give you some inspiration! Feel free to share your little ones favourite lunches too – I may need some help!
Recipe for Vegan Apple Crumble Pie:
So onto the recipe!  The pastry recipe is one that I have used before and is from the BBC Good Food website, you can find it here.  I like to use the food processor method as I find it makes a much crispier, lighter pastry!
Vegan Apple Crumble Pie
This Vegan Apple Crumble Pie is perfect for Autumn apple season served with hot, thick custard and some dairyfree ice-cream! Made in our house as a solution to settle those pie or crumble for dessert arguments. The cooking time will vary depending on the thickness of the pastry and how big you want the chunks of apple to be! For a smoother filling you can use something like a Bramley but this pie is great when the filling is still full of chunks. Because the apples are mixed with cornflour there is no need to cook them first, they make their own sauce which sets when cooled (if the pie survives long enough!)
Ingredients
For the Pastry (BBC Food website - link above)
For the Filling
600

g

Apple

25

g

Granulated sugar

White or Brown

25

g

Cornflour
For the Crumble
100

g

Plain Flour

25

g

Granulated sugar
Instructions
Preheat the oven to 180C and grease a pie dish. Mine is about 9inches in diameter at its widest point!

Make the pastry first as it needs to chill before rolling. It is really easy, all you have to do is put the flour and baking block (cut into chunks) into a food processor and blitz until it resembles coarse breadcrumbs. Add 2-3tbsp of ice cold water and pulse again until it starts to come together. Tip out onto a lightly floured board and bring together into a ball. Wrap in cling film and chill for 20mins.

Peel and chop the apples into large-ish chunks (about 1.5cm). Add to a bowl with the sugar and cornflour and mix until the apples are coated. This will protect the apples from browning and will begin to form the filling as the sugar pulls the juice out of the fruit. Set this aside while you roll out the pastry.

Roll the pastry out. To do this I wrap a chopping board in cling film and then add a layer of cling film over the top of the pastry. This means the pastry rolls without sticking to either the board or the rolling pin and doesn't have any extra flour added to it! Drape into the pie dish and gently push it into all the corners and up over the side.

Brush the pastry with dairyfree milk and weigh down with greaseproof paper and rice. Blind bake for about 10mins while you make the crumble mix.

To make the crumble topping place the flour and baking margarine into the food processor and pulse until it makes crumbs with a few small lumps of margarine left. Add the sugar and pulse once or two to combine.

Once the pastry is made and blind baked this is really just an assembly job. Adding the cornflour to the apples means that there is no need to make the filling ahead of time AND when the pie cools the filling will set! When the pastry has blind baked, fill with the apple mixture and cover with the crumble mix.

Bake for 35-50mins until the crumble mix is golden brown and the apples are soft. You have to watch the pastry on the sides doesn't start to burn - you may have to cover with foil so that you don't have soggy pastry underneath!
Pin Vegan Apple Crumble Pie for Later:
Linky Love:
I will link this up to a few linkies including #cookblogshare, #FreefromFridays, #Recipeoftheweek and a few others – Just click on the badges below as they are added to find more fab recipes!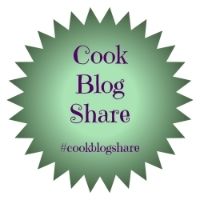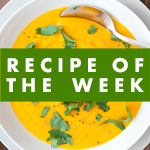 ---
---