Vegan Double Chocolate Pumpkin Brownies (Top14 Free)
These gorgeous Vegan Double Chocolate Pumpkin Brownies prove that pumpkins aren't just for carving.  Dark, Fudgy & gooey with a classic crunchy brownie top and generous scattering of chocolate chips, they are the perfect accompaniment to a good old cuppa for any chocolate lover.  AND they are not only dairyfree, eggfree  and soyfree but are glutenfree too! 
STOP!
Yes you!
You with the pumpkin insides hovering over the bin…
Stop what you are doing right now and get the oven on! These Vegan Double Chocolate Pumpkin Brownies turn those unwanted squishy pumpkin guts into the fudgiest, gooey-ist chocolate treat you will ever eat!  The pumpkin keeps the brownies soft while the top has that classic crunch you want from a brownie.  Oh and did I mention they are freefrom all Top14 allergens including dairy, eggs, gluten, soy & nuts!
You're Welcome!
I've been on the quest for the perfect vegan brownies for a while and they just haven't quite been right.  And then my Vegan Hazelnut Espresso Brownies happened! (Oh my they are good)  But being me I can't resist tinkering so when we carved our 'small' pumpkin from No17 I knew I had to give a pumpkin version a go. Like 'normal' brownies these are so easy to make – melt the chocolate & mix with the rest of the ingredients. Easy.  In fact I had this batch ready before the pumpkin carving had finished! And that included making the puree!
Needless to say these were hoovered up pretty quickly along while The Peachicks enjoyed the Strictly Halloween Special and I have already had an order for a repeat batch!  You could customise the topping and add some hazelnuts to the batter.  Just make sure to check the chocolate drops ingredients – Moo Free Baking Drop are may contain for hazelnuts and some of the dark chocolate ones either contain soy lecithin or are may contain for other allergens.  If you can't find any suitable drops then chocolate chunks are just as good!  For a mummified halloween twist add some melted marshmallow strands! Freedom mallows are a good choice!
In case these Brownies aren't enough to use up your pumpkin insides then try these Vegan Chocolate Chip Pumpkin Cookies  or for a non-pumpkin, pumpkin treat I must recommend our contribution to #FreeFromHalloween  – these very cute little Vegan Pumpkin Spice Halloween Cookies!
Recipe for Vegan Double Chocolate Pumpkin Brownies
Vegan Double Chocolate Pumpkin Brownies (Eggfree, Glutenfree, Nutfree)
Vegan Double Chocolate Pumpkin Brownies
Servings
9
Large Brownies
Ingredients
100

g

Dairyfree or Dark Chocolate

100

ml

Vegetable Oil

50

g

Dairyfree Margarine

150

g

Brown Sugar

1

tsp

Vanilla Extract

or Pumpkin Spice

25

g

Cocoa Powder

100

g

Pumpkin Puree

2

tbsp

Ground Chia Seeds
Instructions
Preheat the oven to 180C and line a square cake tin with greaseproof paper.

Melt the chocolate and set aside to cool slightly.

In a large bowl whisk together the brown sugar, vegetable oil, vanilla extract and dairyfree margarine. Add the pumpkin puree and whisk again.

Next sift in the cocoa and fold into the mixture along with the dark chocolate.

Finally gently fold in the self raising flour & Chia seeds, pour into the baking tin and scatter with chocolate chips.

Bake for 18-20minutes. The top will have formed a crust but the brownies will still be gooey. Set aside to cool completely before slicing and eating!
Pin Vegan Double Chocolate Pumpkin Brownies for Later:
Linky Love: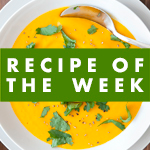 ---
---