Wholewheat Vegan Cheese scones
Soft and fluffy, savoury Wholewheat Vegan Cheese Scones.  Easy to make and great for Afternoon Tea, lunchboxes or just dunking in a bowl of warming soup!  Perfect scones without the dairy and made with wholewheat goodness!
~
Its finally got cold, really cold.  Really really cold if like us you only have heating in select rooms of the house upstairs and nothing downstairs!  To make things worse I have been in bed most of the week with a flu sort of thing so we have resorted to using the oven to help heat the house.  Being completely against wasting this energy (although being warm doesn't feel like a waste) we have been cooking in it at the same time.
On Wednesday I finally felt well enough to be upright and was actually hungry so whipped up a batch of these scones.  I may have mentioned before that I love scones, easy to make, the list of flavours are endless AND they can go from mixing bowl to table in under half an hour (v imp with starving Peachicks!) They are so good and despite the wholewheat flour so light and fluffy!  Absolutely delicious warm with more cheese and chilli sauce on top or just a spread of Pure on!  I love using wholewheat flour as it is tolerated much better by both me & the Peachicks than white – no idea why but there we go!  The Peachicks' like these 50/50 wholewheat & white flour – they stay just a bit softer but you can use all wholewheat and add a tsp of honey (or golden syrup to keep them vegan).
As with all scones the method itself is really easy – for Alys' Vegan Coconut and Lime Scones and her top tips on making the perfect scones as well as other scone variations we have done over the years click here!  I cook scones on a preheated pizza stone in a fan oven but a floured baking tray will work just as well – they may just need a few extra minutes!
~
~
These scones are completely vegan so for any of you halfway through Veganuary (well done!! & you can list of all our vegan recipes here!) here is a perfect little treat! I used Violife vegan cheese, Pure sunflower spread & Koko Dairy Free but any dairy alternatives will work just as well.  They are also free-from added refined sugar and contain sunflower seeds for added nutritional value.  Sunflower seeds are a good source of various vitamins and minerals including Vitamins B6 & E as well as being a source of magnesium (very useful mineral!!) and being low in cholesterol.
The residents of the kitchen windowsill (rose in a mug, aloe vera, basil & pretty plant in an egg) have been enjoying the mild weather and I was greeted to this sight on Wednesday – the first flower on the 'pretty plant in the Easter egg pot'.  Definitely cheered me up and such a beautiful colour too!  Basil and Aloe vera have now been moved to an upstairs windowsill on account of the bloody freezing weather and lack of heating downstairs!!
Right on to the Recipe!! This recipe is adapted from a very old Homepride recipe book that I am very fond of and I just can't bring myself to convert it into grams & mls – somehow it just doesn't seem right!
Recipe for Wholewheat Vegan Cheese Scones
Wholewheat Vegan Cheese Scones
Soft and fluffy, savoury Wholewheat Vegan Cheese Scones. Easy to make and great for Afternoon Tea, lunchboxes or just dunking in a bowl of warming soup! Perfect scones without the dairy and made with wholewheat goodness!
Instructions
Preheat the oven to 200C.

Weigh the flour into a mixing bowl and add the Bicarbonate of Soda before incorporating fully.

Next add the dairy free margarine to the flour mixture and rub together with you fingertips until you have a breadcrumb like mixture.

Next add the finely grated cheese, salt & pepper and stir until fully combined.

In a separate jug mix together the chilli sauce, olive oil and dairy free milk (if you have opted for the completely wholewheat version also add in the honey or golden syrup)

Now for the messy bit - either use a spoon or you hands - its up to you! Add the wet ingredients into the dry and stir together until a soft dough is formed. Turn out onto a floured board and gently knead in more flour if its very sticky.

Roll or squash the dough flat and using a floured straight sided cutter cut out the scones. Push the cut straight down and DO NOT twist it!! I roll the dough out to about an inch and a half thick.


Bake on a preheated baking tray for 20-25minutes, until brown.
Pin Wholewheat Vegan Cheese Scones 
I am sending these over to Emma at the Freefrom Farmhouse for #FreefromFriday (just a teeny weeny bit late!), Charlotte at Charlotte's Lively Kitchen for the #FoodYearLinkup (as its Veganuary this month) & Janie at The Hedgecomer for this months Tea Time Treats!  Definitely recommend you hop over to both as there are some amazing recipes on both that I can't wait to try!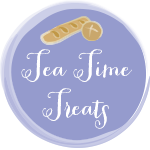 ---
---