What's New on the Blog – July 2016 Round-Up!
The Peachicks' Bakery is always busy in July – its the end of term for all of us (well ok not Daddy Peacock) and I always have a lot of paperwork with lots of my littlies going off to 'big school!'  So here is the round-up of what's been going on!
What's New?
On the homefront…
July began with a last minute dash to get all the end of term paperwork for work sorted and a whole host of social & sporting events at the Peachicks' School.  It was really nice to wander around the school on Open Evening to see what the older two had been up to and to go and have a nose around their new classrooms and catch up with their new teachers too!
Alys competed at the Hampshire Games in Aldershot, although she qualified as part of the swimming and tri-golf team she picked Tri-Golf event to go to!  They came 11th out of 14 teams which she wasn't overly happy with BUT she had a great time and has really caught the bug for competition.  Although she has decided it is swimming she wants to concentrate on, at only 8 we are going to encourage her to try everything!
We also had a lovely trip out to the Allergy & Free From Show in London, it was a great day and the highlight was undoubtedly watching the Peachicks eat their way round!  It was also really nice to finally meet the lovely Emma from the FreeFrom Farmhouse and all the lovely ladies at Allergy Adventures!
Here are some photos!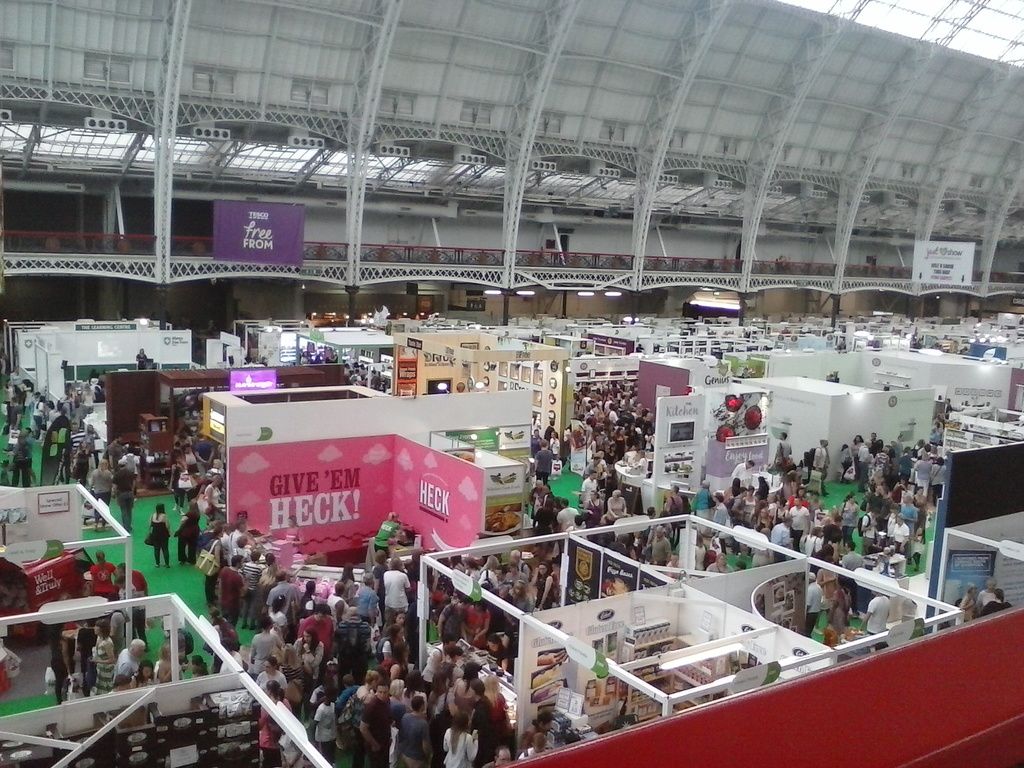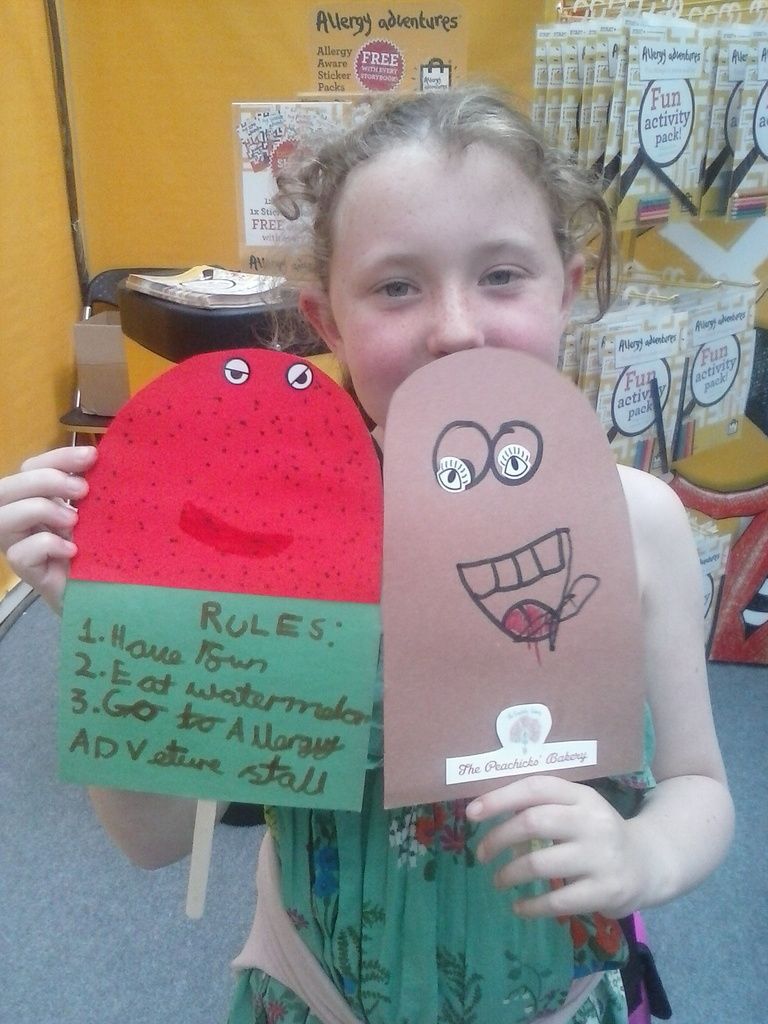 Daddy Peacock went on a night out so me & the Peachicks had a picnic tea down at Lepe Beach.  It was lovely just to spend time with my girls and the sea breeze was definitely very welcome!  We had a picnic, played in the park and then had a paddle in the 'sea puddles' where we found lots of little baby crabs!
From the blogging point of view…
Its been a year since The Peachicks' Bakery relaunched and went self-hosted so I decided it was time to have a bit of a redesign.  We have a new header, logo and Favicon!  I have also fiddled around with the layout of the sidebars, slimming them down and taking out a few widgets.  Have a peek & let me know what you think?!!  I also sorted out a media kit for the website, I am not completely happy with it just yet but its a good start!
 I have also designed a new badge for reviews that we do, the Peachick Approved series.
FoodGawker
I have really been concentrating on the photography side of the blog.  I have been pleased with the images of the last few recipes and have managed to get one accepted to FoodGawker!  Hop over and check out the Rhubarb Muffins and then make them because OH MY they are good!!
Pinterest
Ironically as someone who has somewhat of a Pinterest habit when it comes to finding activities for work I haven't really used it for blogging.  The most recent posts on the website now have a link to a new Pinterest Board specifically for that recipe.  This is the Vegan Lemon Curd one that I set up for the Vegan Lemon Sponge Recipe.
Ooh and I started a Journal for the blog, its been great to have somewhere to make notes of recipes I have or want to make. There is also a Pinterest board with ideas for that too!
Social Media
In addition I have been scheduling posts here on Hootsuite for Facebook, Google+ and Twitter!  Twitter Followers continue to grow and have reached 700! My phone is desparately in need of upgrading and Instagram is still less of a priority although I have been posting more and now have broken 250 followers!
I'm not really sure what is going on with Tots100 and Foodies100, apparently they are changing the way the rankings are calculated so no updates on this!
My favourite Read:
My favourite post I have read this month was probably these Vegan Cheese, Chilli & Mustard Straws from Cathy over at Planet Veggie!  I totally agree about the vegan cheese! Although we would use Violife not soya cheese these look lovely and I reckon the Peachicks would love to have a go at making them!  Hop over and have a look there are some lovely recipes on the website and the photos just make me really hungry!!
In case you missed them…
I haven't really posted as much as I usually do but here are all the posts from the last month…
What's planned for August?
August is VERY exciting, as well as lots of holiday fun with the Peachicks, I have a wedding cake to make!!  AND most excitingly Daddy Peacock and I are going to have a night away just us!
I am also collecting photos we are sent of other people's creations using our recipes.  It needs a few more entries (hint hint) so feel free to email or tweet me a picture of how our recipes worked for you!
Have a great month everyone and here's hoping for some more of this glorious sunshine!
Midgie x
I am going to link this up to Pick n Mix Fridays at Cornish Mum & Mummy and Monkeys! AND #BloggerClubUk over at Cuddle Fairy, Mudpie Friday & Random Musings!
---
---